Sunday, July 26, 2020
Flopcast 429: Caddyshack II - A Turkeytar of a Sequel
Because we're idiots, last summer we forced ourselves to watch all the Meatballs sequels. (There were three, which felt like three hundred.) So this week, continuing the theme of disappointing follow-ups to classic Bill Murray movies, we finally watched all the Caddyshack sequels. (There was just one, which somehow also felt like three hundred.) Caddyshack II got a few things right: A script by Harold Ramis (which was unfortunately rewritten into oblivion), another killer theme song from Kenny Loggins ("Nobody's Fool" is arguably superior to "I'm Alright"), the return of Chevy Chase (still advising everyone to be the ball), and the return of our beloved gopher (now sounding suspiciously like Frank Welker). But then there were some problems, with Dan Aykroyd, Jackie Mason, and Robert Stack as vastly inferior substitutes for Bill, Rodney, and Ted. On the other hand, there was a weird connection to Steve Martin's The Jerk, a weird connection to Robolar from Mars, and a Bushwood Country Club snob played by a future member of Wilson Phillips. So that's something. (Oh, we also sneaked in a Kim Richards double feature this week, with the classic Escape to Witch Mountain and the non-classic Tuff Turf.) In summary: We like watching stupid things, so here we are. Back at the shack.
---
Show Notes
James Spader and Robert Downey Jr in Tuff Turf, preparing to one day become a superhero and the evil robot he accidentally creates.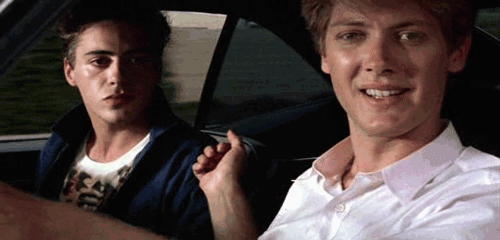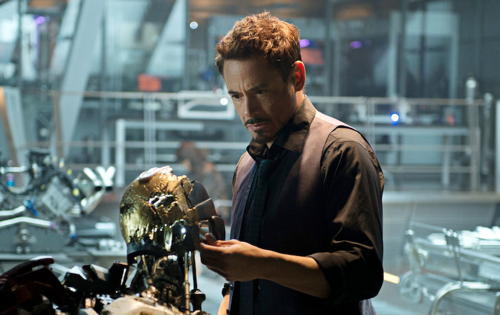 ---
The Tuff Turf soundtrack is superior to the movie itself, and that is unfortunately also the case with this week's main subject, Caddyshack II. Chevy Chase was the only cast member who returned, and he apparently regretted it.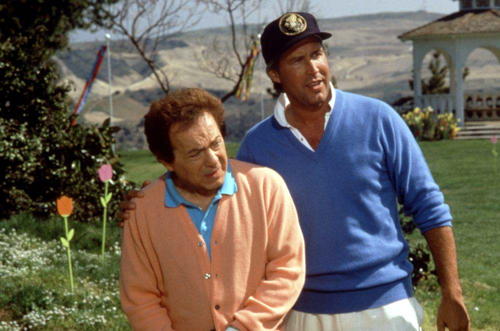 Prior to launching a music career, Chynna Phillips played stuck-up country club girl Miffy.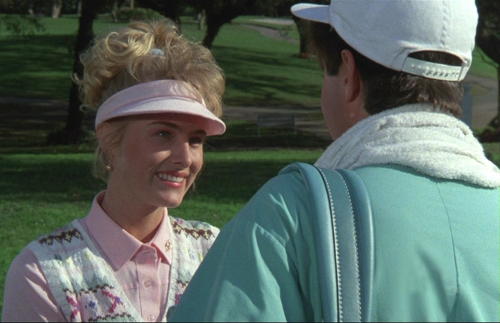 No, Dan Aykroyd, it's not better than good.