Sunday, August 30, 2020
Flopcast 434: The Road to DragonCon 3 - Brian Blessed's Beard
We're just a few days away from DragonCon! Normally we'd be flying to Atlanta right about now, with our Sleestak costumes carefully stuffed in our carry-on bags. But DragonCon is happening online this year, so just stay home and tune in. (But do still dress like a Sleestak. Always.) And we have more special DragonCon guests here on the Flopcast this week! Christine and Darryl are veteran DragonCon attendees, often spotted around the convention in their eerily accurate Doctor Crusher and Captain Picard costumes. So we're talking Star Trek (and DragonCon's Trek Track), our adventures as DragonCon Newbie Walking Tour guides, rolling giant dice with the American Sci-Fi Classics Track, and being trapped in Rhode Island for DragonCon weekend. (Rhode Island is at least as weird as DragonCon, so that helps.) Kevin and the Mayor (and lots more ESO Network personnel) will be appearing on several virtual DragonCon panels - watch our social media pages for our complete schedule, coming very soon. Meanwhile, be like Kornflake, stock up on scary beverages, and prepare for online geekery. This is happening.
---
Show Notes
In honor of both the 40th anniversary of our beloved Flash Gordon and World Beard Day, check out this recent interview with Brian Blessed.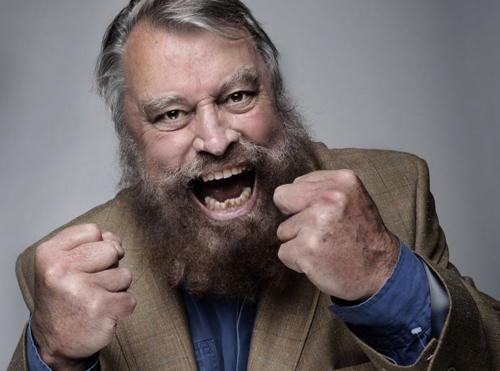 ---
Another great beard graces the face of James "The Amazing" Randi, whose voice you heard at the top of the show!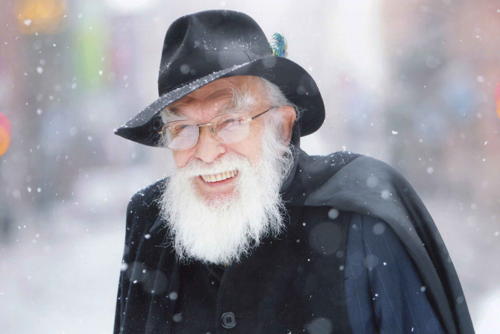 ---
Your dedicated DragonCon Newbie Tour guides!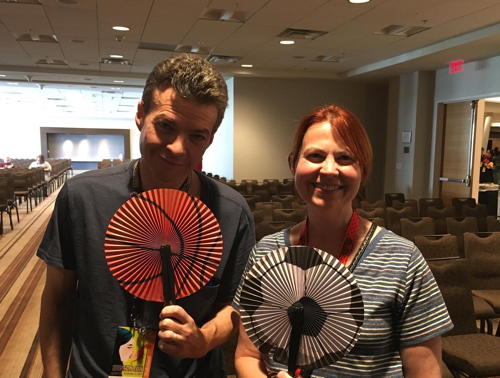 ---
Christine and Darryl in their most popular DragonCon cosplay: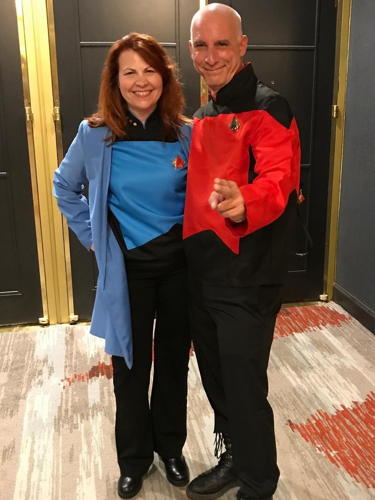 They also have the honor of appearing on our very first DragonCon episode from 2012, featuring live, late-night goodness and the infamous "Carl".