Sunday, September 6, 2020
Flopcast 435: But First, Let's Talk DragonCon
It's DragonCon weekend, and while the convention is virtual this year, we're not gonna miss hanging out with Martha and Brittany from the podcast But First, Let's Talk Nerdy! And the Mayor of Chickentown is here too! It's a party, so get ready for some silly DragonCon talk, including: The Marriott vs. the Hyatt, a friendly dog crashing our Zoom call, our traditional Sam Adams Octoberfest, plastic mermaids, cereal box costumes, Agents of SHIELD costumes, packing costumes for DragonCon, having a giant head, the DragonCon Geek Girls Run, making Kevin jealous with mimosas and waffles, Booster Gold, Scooby Doo, and Katy Perry conspiracy theories. It all gets a little crazy, but that's DragonCon. Hopefully we can do it all for real in Atlanta next year. But for now, join us right here. No membership badge required.
---
Show Notes
We've been updating our Guest Spots page with Virtual DragonCon panels from this weekend, thanks to the American Sci-Fi Classics and American SF and Fantasy Media tracks. They are also compiled in the Panels playlist on our YouTube channel. Please subscribe so we can get a snazzy custom URL to rattle off at the end of each episode!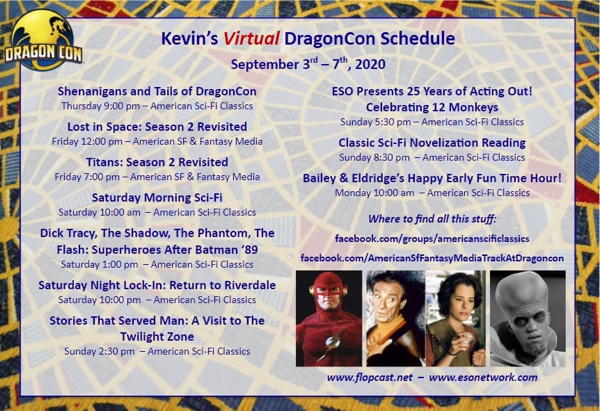 PS: You won't find the Saturday Night Lock-In online. This madness took its place, and roped in some additional Friends of the Flopcast!
---
Late night at DragonCons past with Martha and Brittany, along with Jessica from Flopcast 432: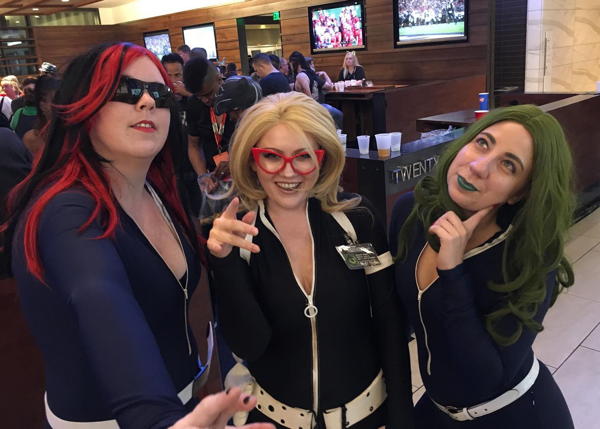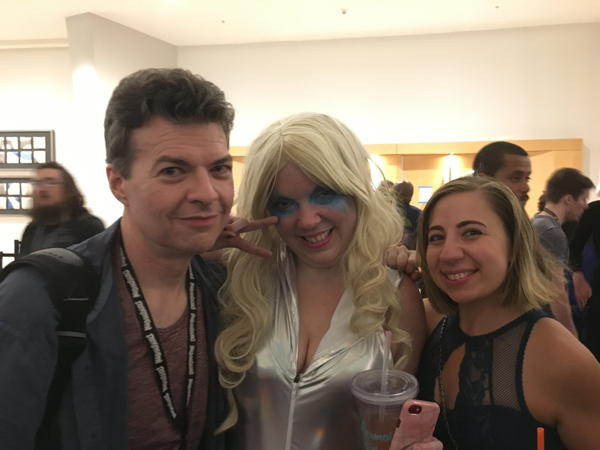 ---
Check out Kevin's DragonCon photo albums on Facebook and sob along with us!