Sunday, May 15, 2022
Flopcast 523: The World Forgot to Stop Us
It's our big silly tenth anniversary show! Yes, we have released a Flopcast episode every week for TEN YEARS. (Also, yes, we're sleepy, and yes, we're completely out of ideas. But here we are.) And we're celebrating with a special tenth anniversary FlopFight! Kornflake provided the contestants, and it's a bizarre randomized assortment of characters from sitcoms, movies, cartoons, and more. The competitions are equally ridiculous, involving jug bands, ant farms, and an Etch A Sketch. The results will shock you! Unless you've been listening all these years. Then it's pretty much what you'd expect.
---
Show Notes
Del's Lemondae is indeed a much-loved Summer treat in our neighboring state of Rhode Island.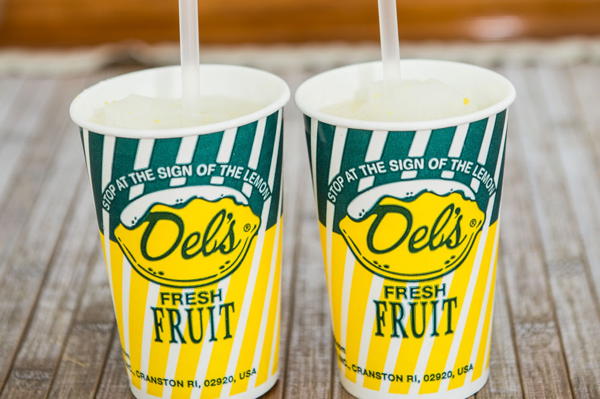 ---
These mugs don't just spell out our name, they contain the makings of the goofiest Flop Flight ever!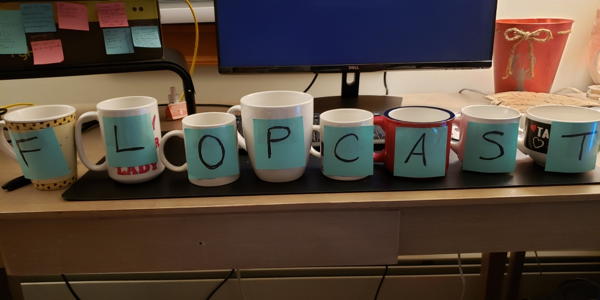 ---
Kevin and Kornflake neglected half of the regular Captain Kangaroo cast: Mr. Green Jeans (Hugh Brannum) and Mr. Bunny Rabbit! Cosmo Allegretti brought both puppets to life; he's also in the Dancing Bear costume shown here. Finally, before the Captain donned his familiar red coat, he wore a blue one!