Sunday, May 8, 2022
Flopcast 522: You Sleepy Podcaster
After a too-long break from the show, the Mayor of Chickentown is back as our special guest co-host! (It's more court-ordered community service, we assume.) We start with a look at the recently-announced 2022 inductees for the Rock and Roll Hall of Fame. (We're happy about Lionel, Dolly, Pat Benatar, and all those Durans. On the other hand, still no 38 Special, but we can dream...) Then Kevin reports on this year's Watch City Steampunk Festival, where amongst all the geared and goggled humans, we found old friends Jessica, Sergio, and Panda! (Jessica gave a stunning performance as festival queen, she and Sergio are working on new music with their metal band Anaria, and Panda is actually Draculina in the comic books now. Our friends are pretty ridiculously amazing.) Kevin also picked up some weird old paperback books, including Mad books by Al Jaffee and novels based on Leave It to Beaver and The Brady Bunch. (Just try to keep us away from a Brady book. We'd read one about Fake Jan alone.) Also: A surprise caller on the Flopcast Hotline! (You'll probably recognize the voice.) Next week: Our tenth anniverary episode. Do not get excited.
---
Show Notes
Kevin visited the Watch City Steampunk Festival and saw our friends Jessica and Panda!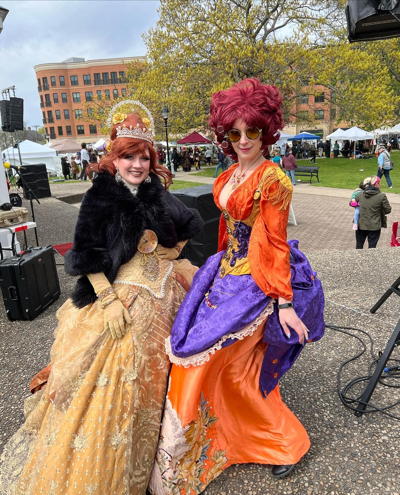 ---
Speaking of Panda, the Dynamite series Draculina features her cosplay photos among the cover variants!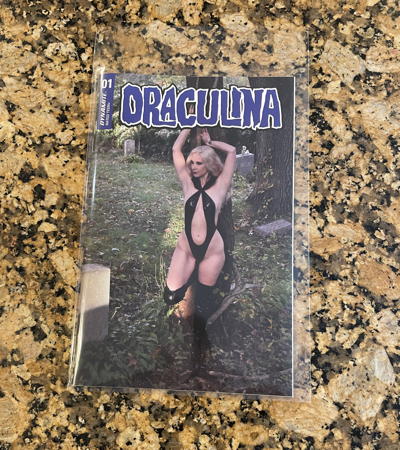 ---
Since it was also Free Comic Book Day, Kevin visited The Outer Limits (not Time Capsule) and picked up some paperbacks.