Sunday, October 9, 2022
Flopcast 544: Thoroughly Researched House of Lobster
Welcome to a very special Flopcast, because for the first time in almost three years, Kevin and Kornflake are together in person! We're not on Zoom! It's a weird outdoor recording session on a chilly October night up north at Chickentown Outpost! But we have coffee, so it's just like old times. Including: National Decorate a Cake Day (which we celebrate by devouring a couple of boozy cupcakes), another monster cereal review from Matt (this time it's Boo Berry part 1 - more next week), the official presentation of all the Flopcast badge ribbons Kornflake has missed since 2020 (so much Potsie Panic), a concert report on Letters to Cleo frontwoman Kay Hanley (strangely including thousands of Lizzo fans), Kevin's big plan to lose a half marathon, Kornflake's remarkable quest for the perfect lobster roll, and our visit to a giant outer space-themed light show (we were just looking for Robolar from Mars). Okay, that was about enough human interaction for now, so next week, it's back to Zoom...
---
Show Notes
Kevin and Felicity enjoyed a lovely evening with Kay Hanley!
---
Robolar, where are you?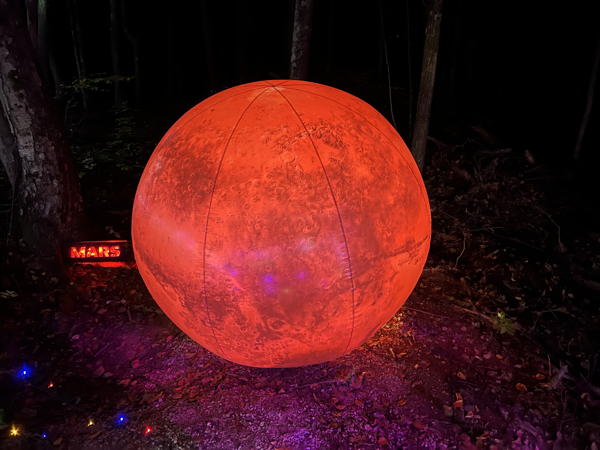 We must have just missed him!