Sunday, October 16, 2022
Flopcast 545: Happy Hagfishoween
Our pal Blasted Bill returns to the Flopcast for some Halloween talk! Bill shares his memories of Halloweens past as well as the 8,000 Halloween events he has planned for this year. (That certainly beats our big Halloween plan to do nothing...) Including: Superman, Ghostbuster, and red crayon costumes; hay rides vs. straw rides; trick-or-treating aboard the beer tractor; a defense of Necco wafers; scary cousins in the cemetery; Hocus Pocus drinking games; building your own coffin; freaking out your Uber driver; butter beer vs. Zima; Scooby Doo-costumed bar crawls; a peanut butter pumpkin possum; and lots more seasonal silliness. Plus: Matt concludes his Boo Berry review, Bill is on TikTok, Kevin is on The Batcave Podcast (talking Electra Woman and Dyna Girl) and Gleaming the Tube (talking The Commitments), and Kornflake might be a Yip Yip.
---
Show Notes
The blog Southern Fried Science covered the horrible highway hagfish incident of 2017!
---
Our guest Blasted Bill is on TikTok! And Kevin happened to capture Bill as Hellboy back in 2017 at CONvergence.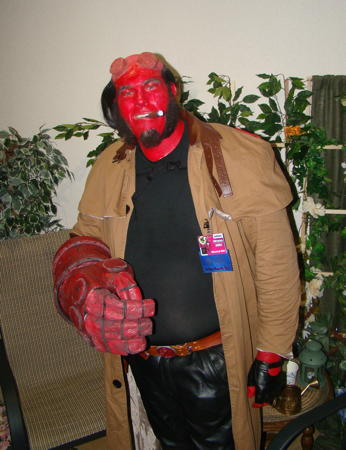 ---
You can hear Kevin on The Batcave Podcast (featuring the seasonally appropriate Spider Lady) and Gleaming the Tube. Kornflake might hear "Mustang Sally" whenever she mentions The Commitments, but Felicity goes straight to her favorite quote: "And And F***ing And?"