Sunday, November 20, 2022
Flopcast 550: He's a Giant Vegetable
We're creeping into the holiday season with a concert report, because Boston rock heroes Letters to Cleo are back for their annual homecoming shows. This year they brought along super-cool Brooklyn-based band Thick to open the show, and Cleo frontwoman Kay Hanley is clearly a fan. Throw in a surprise Cleo horn section, and a festive time was had by all. We're also looking ahead at the goofiness of the Macy's Thanksgiving parade. This year's balloons include the Pillsbury Doughboy, Baby Yoda, and (thanks to recent exposure here on The Flopcast, we assume) Smokey Bear. There's also a giant acorn balloon, because why not. And if you've been secretly hoping for a bread-themed parade float, with hundreds of giant foam bread slices rising into the sky, this is your year. Also: On The Batcave Podcast, Kevin and John finally wrap up their review of the 1970s Saturday morning series Electra Woman and Dyna Girl! So there, you finally have something to be thankful for.
---
Show Notes
Kevin maintained a safe distance from USA Mike...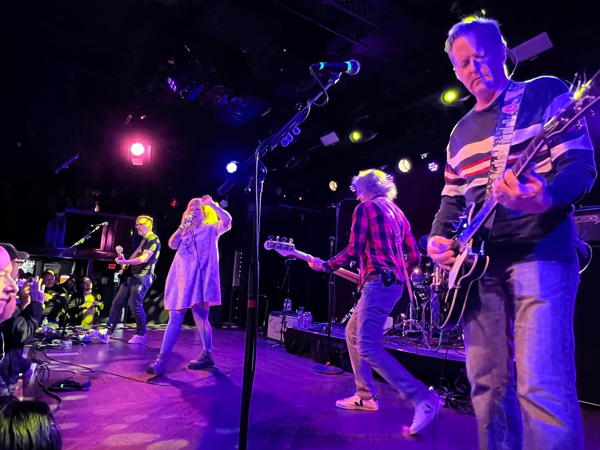 ...but Kay came very close!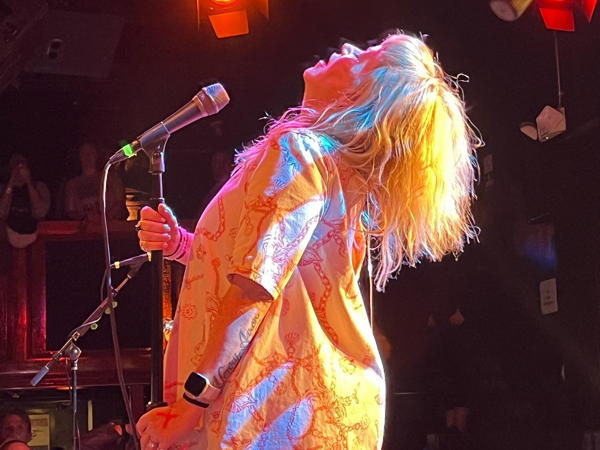 ---
Check out this year's lineup for Macy's Thanksgiving Day Parade! There's also a wiki where you can look up the history of the not-so-jolly Green Giant float.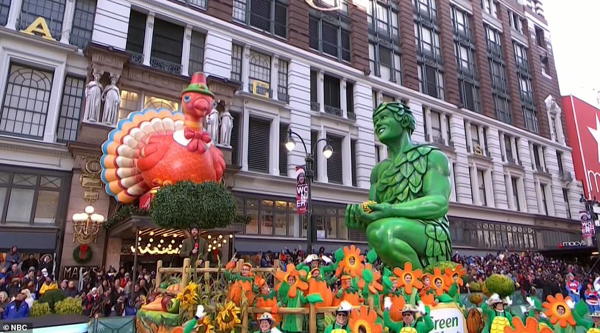 ---
Listen to Kevin and John discuss the Electra Woman and Dyna Girl finale on The Batcave Podcast!
---
Now bring us some figgy pudding...Spam?