Sun, September 9, 2012
Flopcast 018: Dragon*Con 2012 - Glowing with Geeky Goodness
Kevin and the Mayor of Chickentown are back from Atlanta, with a full Dragon*Con report to share with Kornflake and with you! This extra-long episode (sorry) starts with some nice calm day-by-day reports of encountering folks like The Amazing Randi, Alice Cooper, LeVar Burton, Nichelle Nichols, Adam West and Burt Ward, and yes, Freezepop. But then the show descends into chaos, as we head right into the middle of the Dragon*Con late night party scene and encounter some, uh, colorful characters. Hang on, kids; this one gets a little weird...
---
Show Notes
Before we get to our Dragon*Con photos, you must check out Deena Roth's wonderful song & video "Last Dragon*Con," which somehow manages to capture quite a bit of the fun and awesomeness of the convention. (Upon viewing, Felicity declared, "I want this girl to be my new best friend.")
---
James Randi and Alice Cooper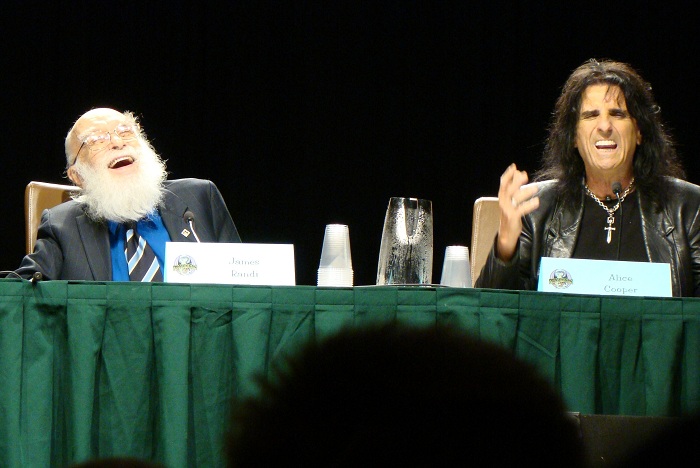 ---
Kevin on the Geek TV panel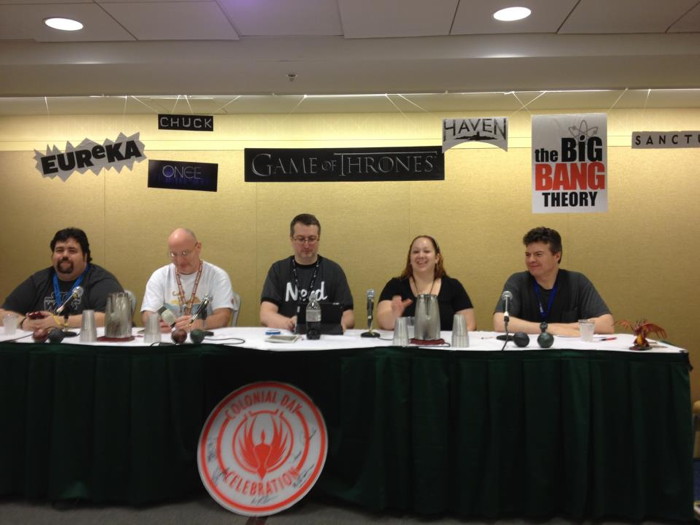 ---
Cutesplosion! Boston Skeptics host Liz as R2D2, and Felicity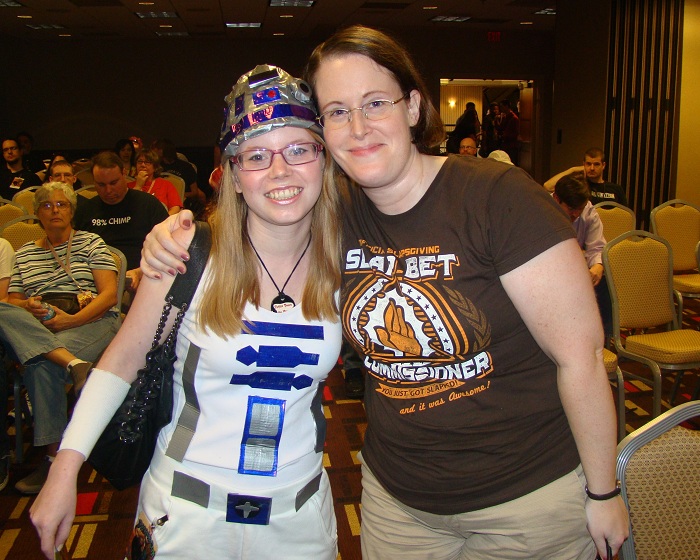 ---
Mahna Mahna puppets (speaking of which, check out Death By Puppets)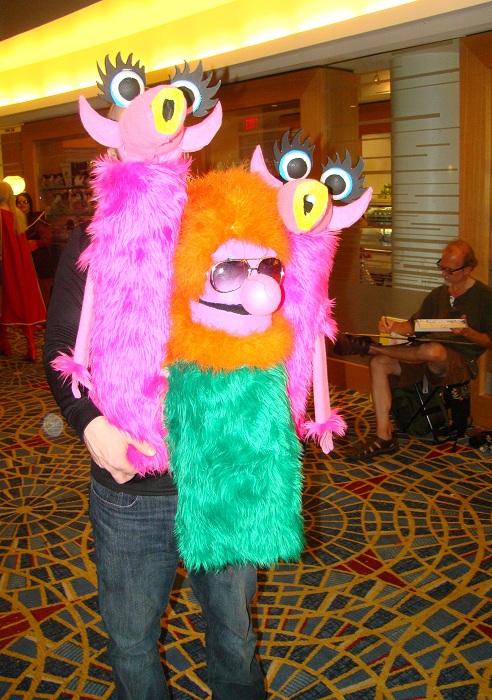 ---
Beware of the Sleestak!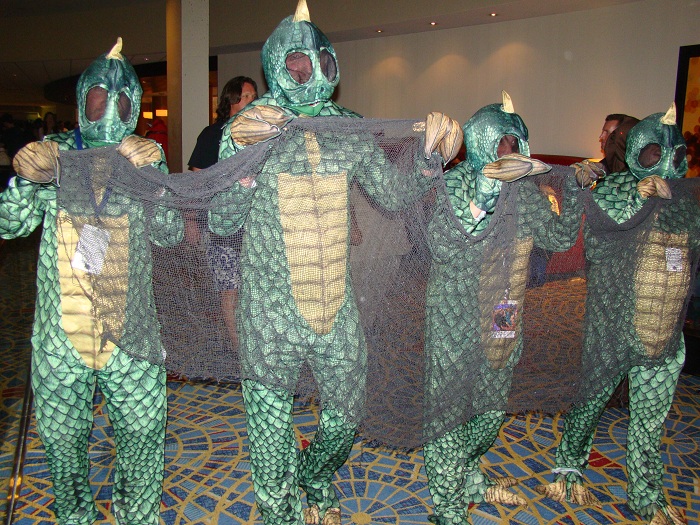 ---
The Yip-Yips meet Weird Al (and Waldo)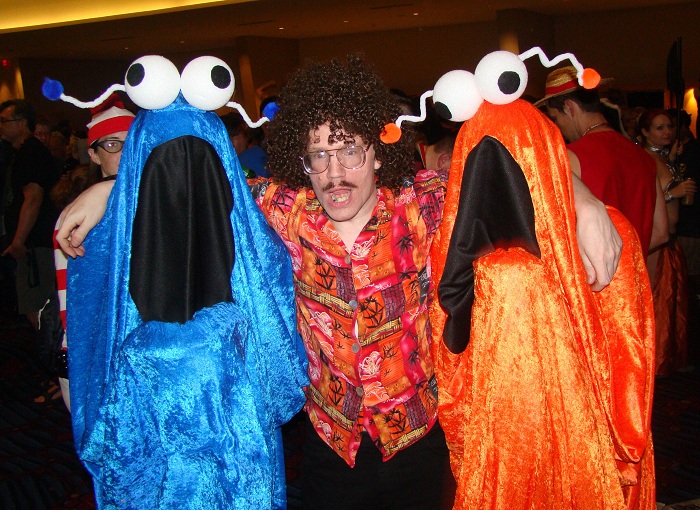 ---
Kevin with Martha and Jessica of Wicked Geeky (this was really late at night, in case you couldn't tell)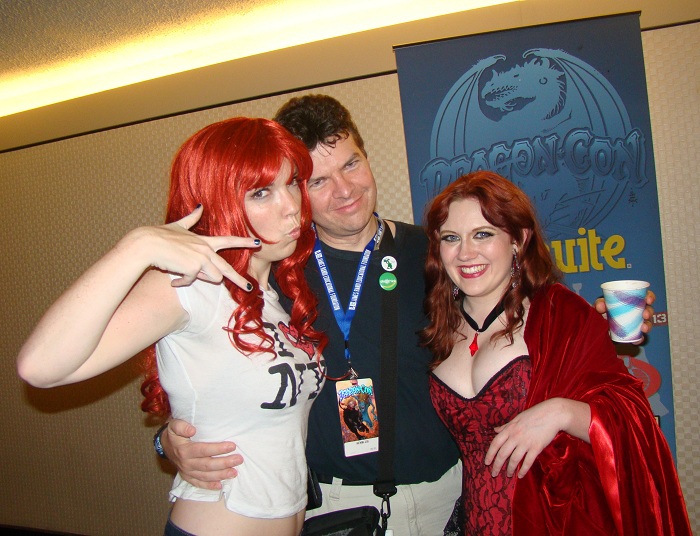 ---
Our Dragon*Con Flopcast recording team: Darryl, Felicity, Christine, and Kevin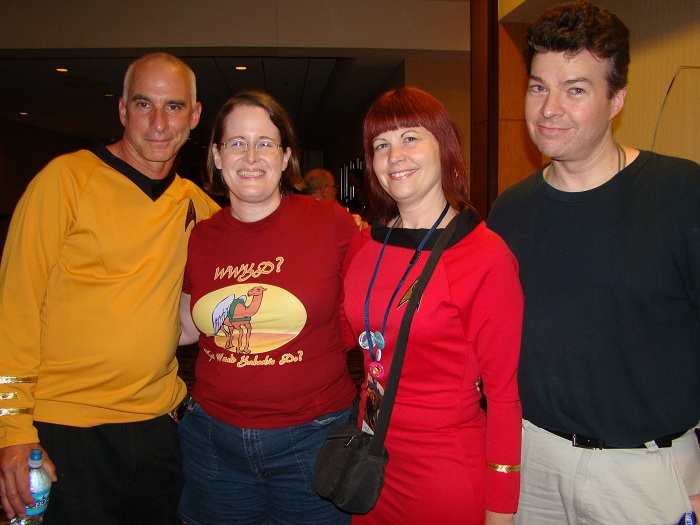 ---
The breakout star of our late-night Flopcast recording session, "Carl" from Aqua Teen Hunger Force (with his very patient wife & dedicated Stargate fan, Rebecca)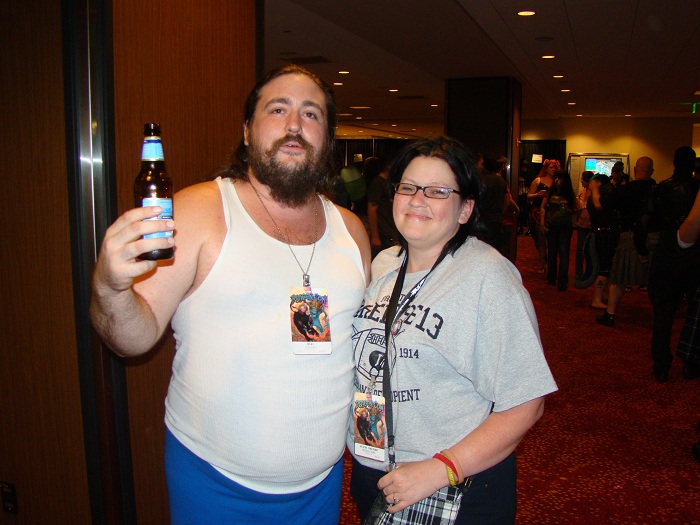 ---
The man with the scary mustache and scarier red pants: Black Dynamite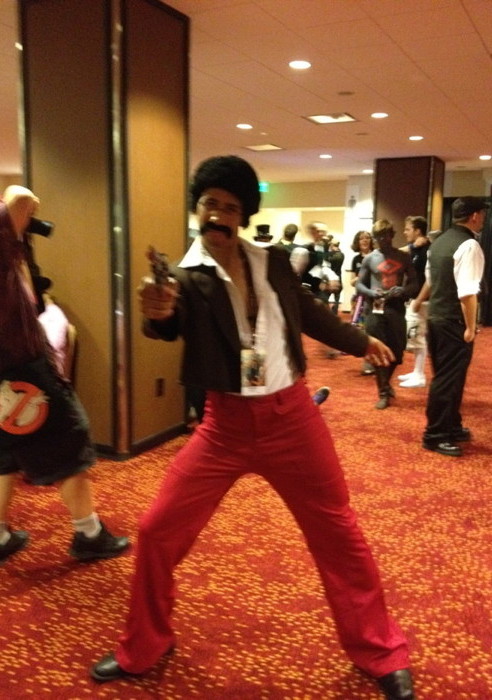 ---
And finally, here's our very shy painted Captain America friend. (Photo may have been slightly edited for your protection.)