Sun, December 23, 2012
Flopcast 033: A Very Yip-Yip Christmas
A couple of weeks back, the Mayor of Chickentown joined Kevin and Kornflake to count down the Top 4 &frac12 Christmas specials produced by Rankin/Bass. This week the Mayor returns, and we're counting down the Top 4 &frac12 Christmas specials NOT produced by Rankin/Bass! The usual suspects are here — including the Grinch, Charlie Brown, and miscellaneous Muppets — but we cover quite a few lesser known shows too. (Does anyone besides Kevin remember "A Cosmic Christmas"?) We're also joined once again by a weird annoying singing bird, because why not. And through it all, we enjoy big hot mugs of Joe Chickenhead's Angry Glögg — a beverage guaranteed to keep you nice and crazy through the whole stupid holiday season.
---
Show Notes
The making of glögg has become a cherished holiday tradition here in Chickentown. Kevin also designs customized labels.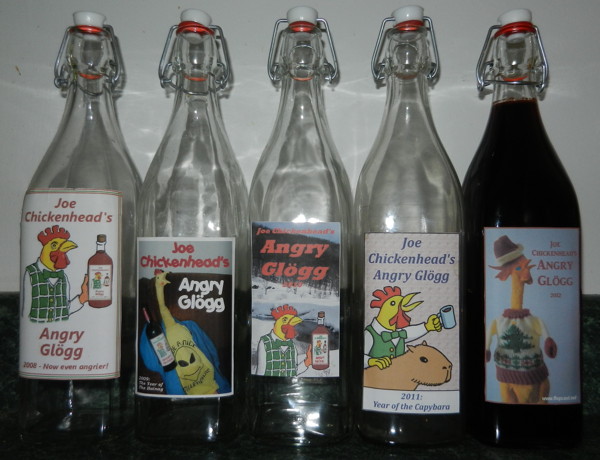 ---
Sadly, even the Christmas Specials Wiki ignores A Cosmic Christmas, which first aired in 1977. (Check it out on YouTube.) It was produced by Nelvana, the Canadian studio which is also responsible for Romie-0 and Julie-8 (mentioned in Flopcast 008) and the animated Boba Fett segment in The Star Wars Holiday Special (which made no one's Top 4 &frac12 List). To be fair, their contribution is one of the "least bad" elements in that famously awful production.
---
The star-studded Pee-wee's Playhouse Christmas Special used to send Felicity fleeing from the room (especially the scenes with Charo), but it's one of Kornflake's favorites.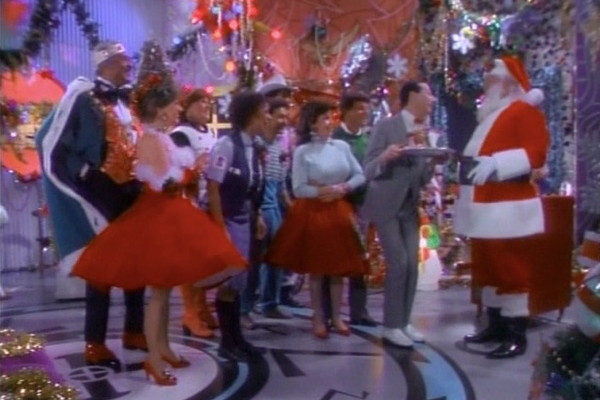 ---
Christmas Eve on Sesame Street features several amusing storylines, but the poignant spin on The Gift of the Magi enacted by Bert and Ernie is what warmed Felicity's heart. Songs in this special include "Keep Christmas With You", "True Blue Miracle", and "I Hate Christmas" (sung by Oscar, of course).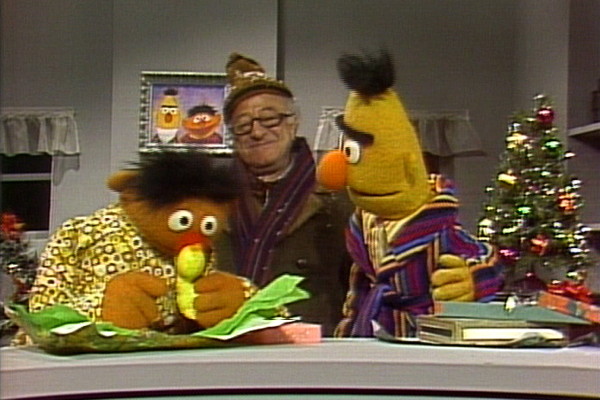 ---
In discussing A Garfield Christmas, Kornflake called attention to the touching interaction between Garfield and Jon's grandma.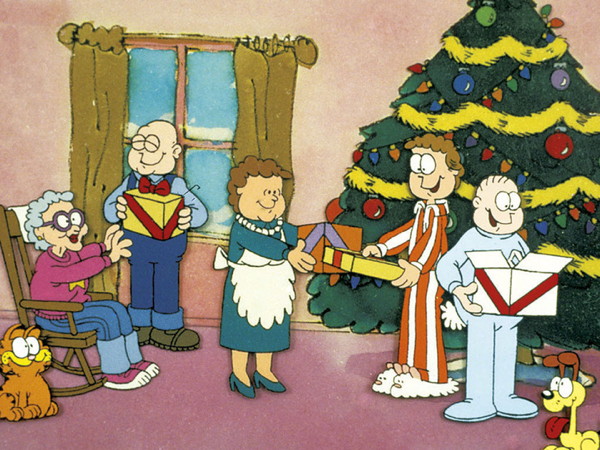 ---
The Muppets go all O. Henry on us again with Emmet Otter's Jug-Band Christmas. This is notably the first musical collaboration between Jim Henson and Paul Williams, airing two years prior to the release of The Muppet Movie.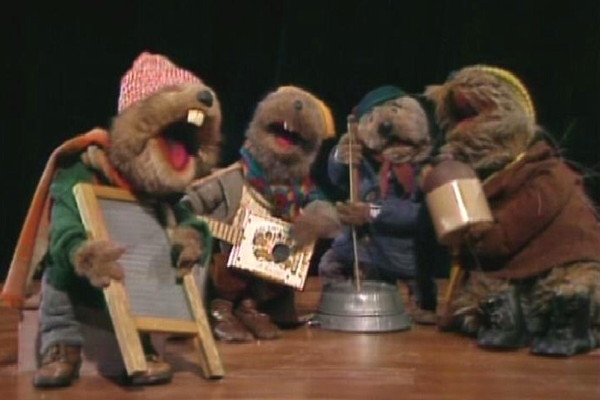 ---
The Muppet Christmas Carol is technically a theatrical feature, not a television special, but we'll allow it. Paul Williams returns to the Muppet fold once again with some memorable tunes.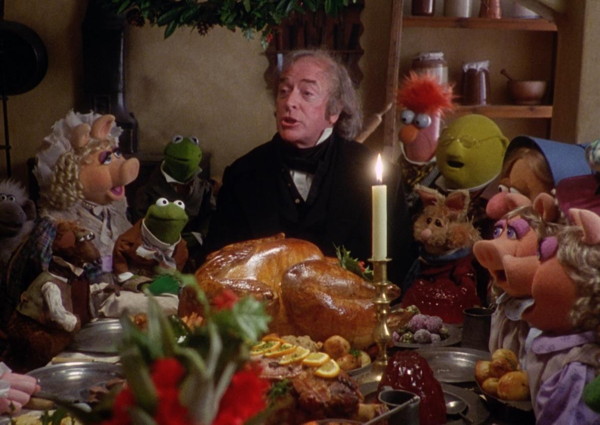 Side note: Kevin and Felicity enjoyed the interview with Paul Williams on Nerdist and are looking forward to seeing the documentary Paul Williams Still Alive.
---
The first animated Peanuts special, A Charlie Brown Christmas, has aired on network television every year since its debut in 1965. Kornflake learned all her best dance moves from this scene, and you can too!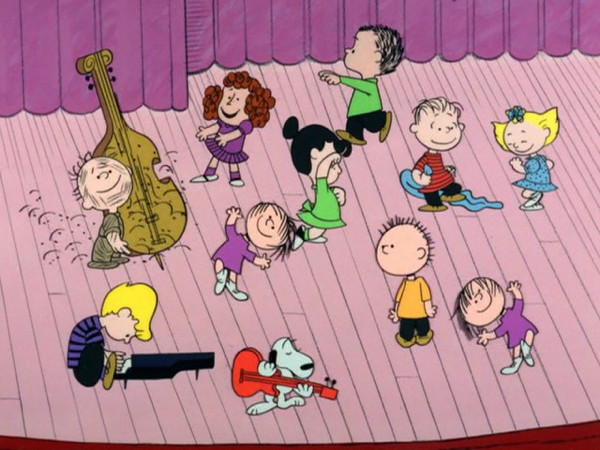 ---
Just talking about How the Grinch Stole Christmas made all of your Flopcast hosts' hearts grow three sizes.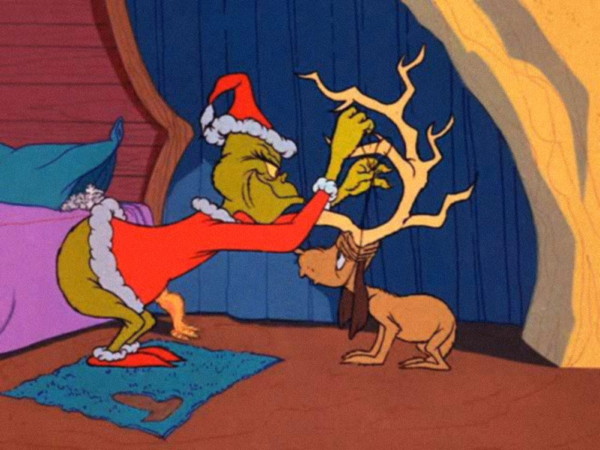 ---
The very first animated holiday special produced for television, Mister Magoo's Christmas Carol, marked its 50th anniversary this year. With wonderful songs and superb voice acting, it's considered by many (among them Kevin, Felicity, and Bill Murray) to be the all-time greatest adaptation of the Dickens tale.