Sun, January 6, 2013
Flopcast 035: Challenge Accepted
Kevin and Kornflake have been issued a bizarre challenge by the Pod of Destiny, and without giving it nearly enough thought, we accept. Also: We vow to keep the "o" in "Amoeba"; our latest "Chickens in the News" segment features weird Chinese potato chips; our latest "What's in the Bag?" segment features perhaps the most wonderful Flopcast item ever; we prepare for some upcoming geeky conventions; and we reveal our New Year's resolutions, all of which directly impact the future of the Flopcast. Stick with us for 2013, kids — it'll be silly and awesome. Mostly silly.
---
Show Notes
If you want to listen to something even more random than the Flopcast, check out The Pod of Destiny, which is now issuing challenges to other podcasts!
---
Even though both Kornflake and the Mayor of Chickentown are scientists, there's never been much science talk on the Flopcast...until now! Thanks to the aforementioned challenge, protozoa are the topic of this week's discussion, specifically the amoeba. (Apparently, "protozoa" is now considered an obsolete classification, so there goes most of Kevin's science education out the window...)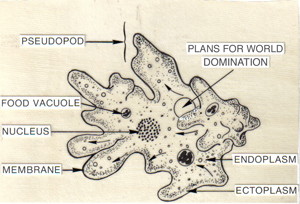 Image courtesy of The Artful Amoeba
---
Pepsi-flavored chips would be disgusting enough (especially for Felicity, who hates Pepsi with a passion), but Lay's Chicken and Pepsi-flavored chips are frightening us out of ever going to China.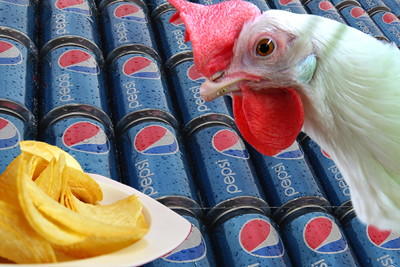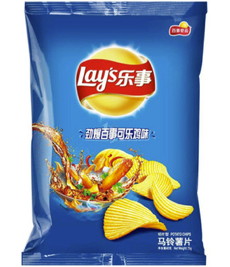 ---
Remember our visit to the PEZ Visitor Center, discussed way back in Flopcast 019? We're finally putting into action the plot that we hatched at that time. Kornflake now has her very own Flopcast PEZ dispenser, and someday maybe you will too!