Sun, May 19, 2013
Flopcast 054: On the Road Again...Again
Kevin and Kornflake recount their long perilous road trip to the Speak Up storytelling event in Hartford; along the way, they visit a couple of shops celebrating Free Comic Book Day, discover a place called Chicken City, and endure massive amounts of Tiffany music. Also this week: Geek Pride Day (prepare to take over the world, kids), Bacon Night at the library (which was a huge artery-clogging success), the Breeders reunion tour (which has us nostalgic for 90s music, for a change), the Watch City Festival (featuring our favorite steampunk mermaid), and "The Pudding Pages" with Dapper Dan. Tune in and help us figure out if we ever really escaped the mean streets of Connecticut.
---
Show Notes
Chances are our listeners will want to celebrate Geek Pride Day on May 25 (if they're not already celebrating every day). And hey, if you're a geek who loves bacon, you can feature recipes from this cookbook by Jayne Rockmill at your celebration.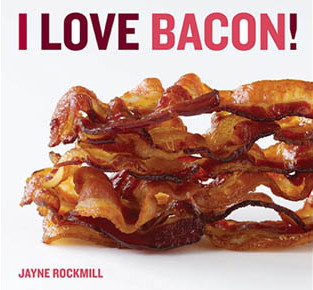 ---
Kevin returned to Rubber Chicken Comics with Kornflake in tow for Free Comic Book Day.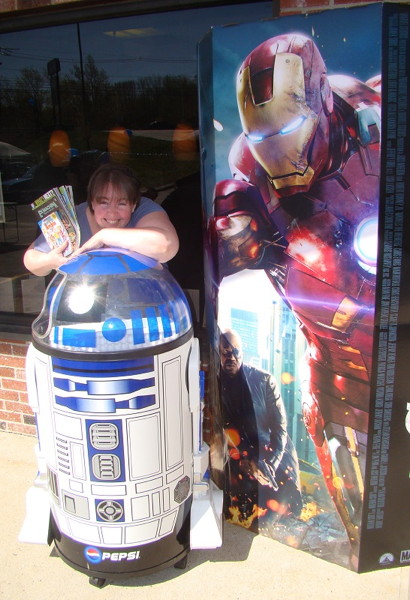 ---
Continuing on to A Hero's Legacy, Kornflake's attention was captured by The Perhapanauts by Todd Dezago and Craig Rousseau...so much so that she wrote to the creators!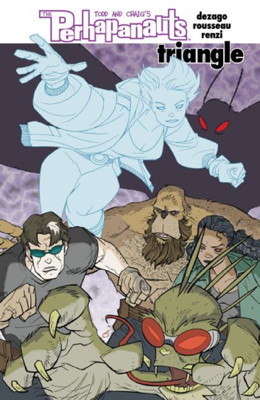 ---
We've discussed author Matthew Dicks several times, and Matthew has returned the favor by writing about Kevin.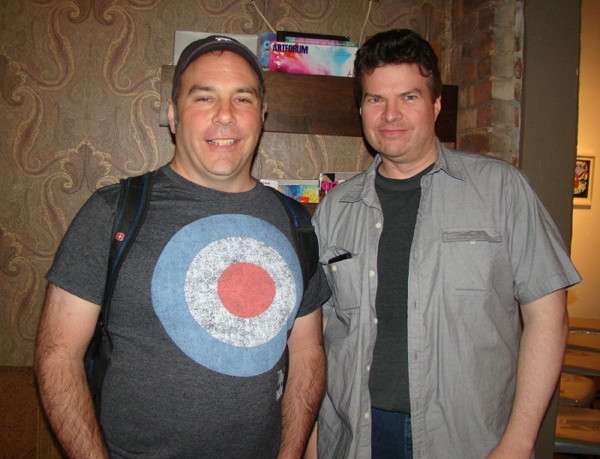 The next Speak Up event is scheduled for September 28.
---
Felicity can't hear The Breeders' "Cannonball" without thinking of the Pants skit from The State, Show 106 (even though the complete series DVD was issued with replacement royalty-free music on that and many other segments).
---
Kevin and Felicity with the Steampunk Mermaid, aka talented costumer and artist Amy Fletcher: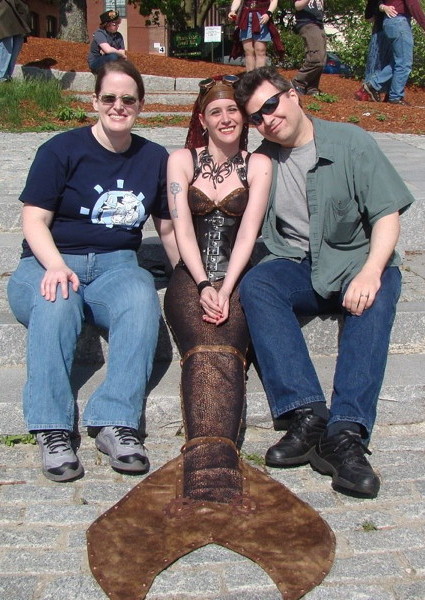 ---
Felicity remembers both Dapper Dan and his female counterpart, Dressy Bessy (not as popular a nickname, oddly enough).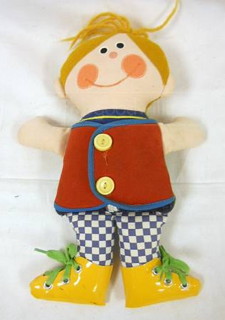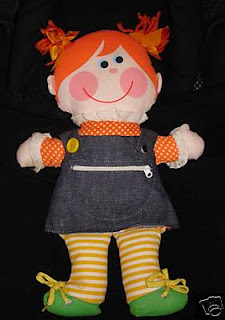 Photos courtesy of Fourth Grade Nothing