Sun, May 26, 2013
Flopcast 055: Down With the Frickens
Kevin and Kornflake celebrate Sunscreen Day with our usual advice to slather on plenty of the stuff, or better yet, don't leave the house at all; Kornflake's recent illness just gave her more time to do what she does best — search the Internet for silly British game shows and web comics; while we're puzzled by all the wrestlers in her videos, Cyndi Lauper continues to completely rule; a new Kickstarter-funded album of covers of 70s/80s soft rock reminds us that we'll never really escape from the Pina Colada Song (but we're okay with that); and this week's "Chickens in the News" segment may leave you with nightmares of chicken/frog hybrid creatures. Enjoy!
---
Show Notes
May 27 is Sunscreen Day.
Felicity could easily have rattled off all of director Baz Luhrmann's films: Strictly Ballroom, Romeo + Juliet, Moulin Rouge!, Australia, and, currently in theaters, The Great Gatsby.
---
While recuperating, Kornflake found solace in Never Mind the Buzzcocks, a long-running British quiz show, and Daisy is Dead, a webcomic by Lindsay Smith. Kevin and Kornflake saw Linsday at MarsCon along with her boyfriend, TV's Kyle.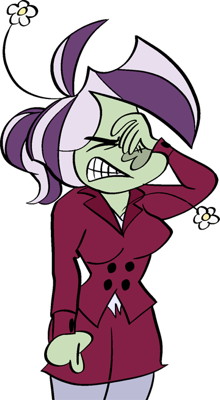 ---
Cyndi Lauper has racked up the Tony nominations for the musical Kinky Boots, based on the 2005 film of the same name (Yes, Felicity has seen the movie). NPR's On the Media has the interview that Kornflake found inspiring.
---
Check out the fine work of many artists on Drink a Toast to Innocence: A Tribute to Lite Rock. Kevin Kickstarted it, so you know it comes highly recommended.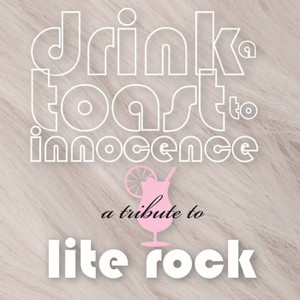 ---
People in Kornflake's home town are now free to keep chickens!
Meanwhile, in the dark world of the comic CHEW, chicken consumption is banned. People are engineering weird hybrids like the Chog, a cross between a chicken and a frog (also known as, yes, a Fricken). Now you can order your very own Chog toy, but sadly the t-shirt is sold out.