Sun, January 5, 2014
Flopcast 087: Notorious 1987
Kevin and Kornflake wrap up the holidays with a New Year's resolution update, a visit with TV's Kyle, one more trip to see the lobster trap tree, and one more holiday gift. (Yes, it's a Lionel Richie-themed gift. You know us all too well.) Then we creep back into the 80s yet again, and this week we're looking at 1987! It was the year of Debbie Gibson and Tiffany, Data and Picard, Lost Boys and a Princess Bride. We met the Simpsons (who never went away) and the New Monkees (who did, immediately). And it was the year we let Tom Hanks attempt a Dragnet-themed rap song. To quote the philosopher Marx (Richard Marx, that is), we should've known better.
---
Show Notes
Hello? What's in the bag?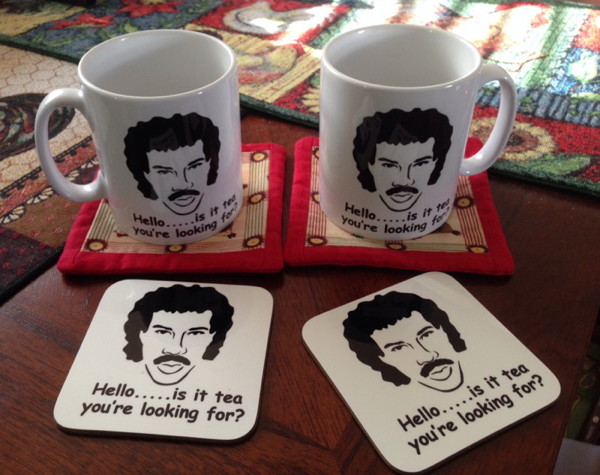 ---
Given Kevin's attitude toward Hands Across America, as discussed last week, you can probably guess his reaction to Cuddle Up Day.
---
Kornflake's New Years Eve celebrations involved beach bonfires and lobster trap trees, while Kevin and Felicity stayed safely indoors at a comedy performance by Myq Kaplan.
---
Top 4 ½ Whatever of 1987:
Kornflake's solo list provided a framework on which to hang a general discussion of the movies, television, and music (such as it was) of 1987.
Nickelodeon launched the Kids' Choice Awards with the following honorees:
Favorite Movie Actor: Eddie Murphy
Favorite Movie Actress: Whoopi Goldberg
Favorite Movie: Beverly Hills Cop II
Favorite Female Vocalist: Madonna
Favorite Cartoon: Teenage Mutant Ninja Turtles
Favorite Song: La Bamba by Los Lobos
Favorite Show: Alf
Favorite TV Actor: Michael J. Fox
Favorite TV Actress: Alyssa Milano
---
Three Men and a Baby was the top-grossing film of 1987. Kornflake saw it in the theater, Kevin never saw it, and Felicity vaguely recalls watching it on a plane. You may not have known that Leonard Nimoy directed it, or that it was a remake of a 1985 French film.
---
Data was named Kornflake's favorite robot in Flopcast 063, so it's no surprise that one of her highlights from 1987 was the debut of Star Trek: The Next Generation, a show also beloved by Kevin and probably many of our listeners.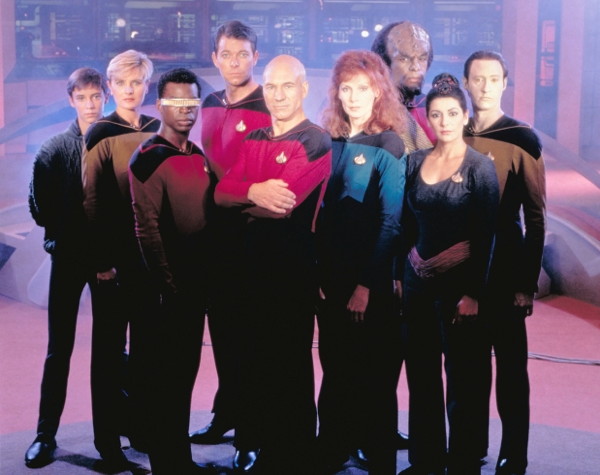 ---
MTV's first original non-musical program, Remote Control, featured future SNL cast members Colin Quinn and Adam Sandler. Sadly, host Ken Ober died in 2009.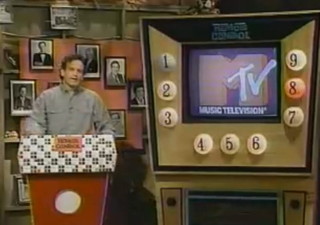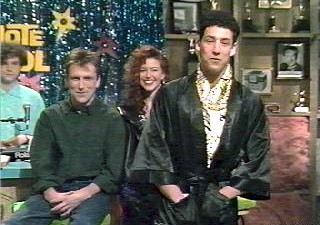 ---
Kornflake's top pick for 1987, Square One TV, was after Kevin and Felicity's time (though Felicity remembers it being viewed in her house). The Dragnet spoof "Mathnet" was an especially popular segment.
---
In an unprecedented move, Kornflake's list was edited during the show, with Max Headroom unceremoniously ejected. Felicity was indeed a big fan of the short-lived television series, which starred Matt Frewer as the title character and his human inspiration, Edison Carter. His costars included Amanda Pays (better known to Kevin from The Flash), Jeffrey Tambor (known to most people for his work on The Larry Sanders Show and Arrested Development, but Kevin first saw him on The Ropers), and W. Morgan Sheppard (father of ubiquitous actor Mark Sheppard).