Sun, May 17, 2015
Flopcast 158: Brush with Dave
It's the end of an era in late night TV, as David Letterman wraps up 33 years of stupid pets and guys under the seats. So this week, we're looking back on how we discovered Dave in the 80s, how he influenced Kevin's goofy band, and how he inspired Kornflake to hide inside a couch. And we share the silly tale of how Kevin actually ended up on Dave's show way back in 1991. (We may even have a rare audio clip from that appearance. You have been warned.) Also: Kornflake reviews the nominees in this year's Logan Awards for excellence in comedy music; Rowdy Roddy Piper takes a stand against bullies (yikes, the irony); and for National Whatever Day, we're celebrating a birthday during which many fools shall be pitied.
---
Show Notes
We have a new ID from "Rowdy" Roddy Piper, who has a podcast called Piper's Pit and participates in the anti-bullying project Stand for the Silent. Here's a photo from his Wrestlemania 2 confrontation with Mr. T, whose birthday is this week's National Whatever Day!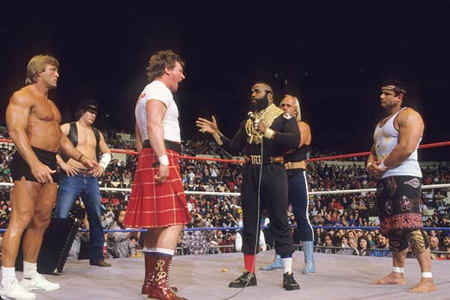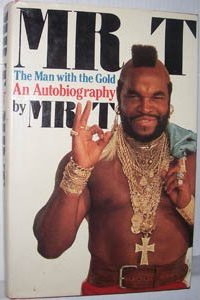 ---
Our retrospective on David Letterman's TV career includes a very special audio clip from Kevin's audience appearance in 1991, for which he was awarded the book on the right.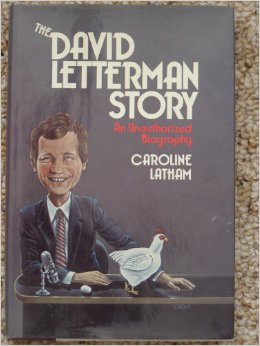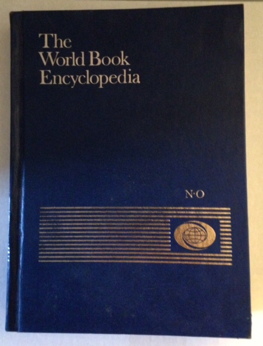 ---
Check out the nominees for this year's Logan Awards, which include many friends of the Flopcast. The presentation ceremony will once again take place at FuMPFest, where the guests of honor will be The Arrogant Worms.