Sunday, October 11, 2015
Flopcast 179: Tsacpolf
Siht si a yletelpmoc lamron edosipe fo eht Tsacpolf.
---
Show Notes
January 31 is Backwards Day. We're either 8 ½ months late or 3 ½ months early.
---
Top 4 ½ Backwards Things
Both Kevin and Kornflake's lists start (or finish) with songs. Franz Ferdinand's "Michael" features a backwards message, and Weird Al's "Bob" is all about palindromes.
---
Taco Cat: cutest palindrome ever? (There's also a band called Tacocat!)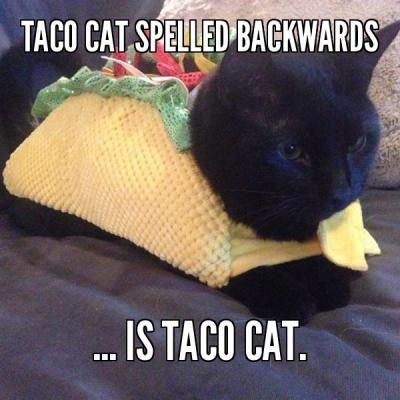 ---
Superman's imperfect double is Bizarro. Here they battle each other as giants in an episode of Challenge of the Super Friends.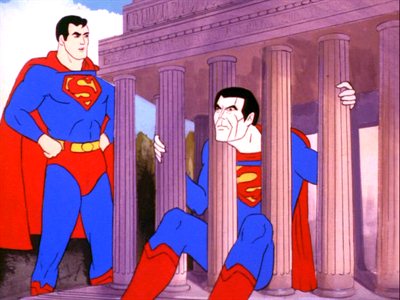 ---
Another song Kornflake likes is "Rewind" by The Paper Raincoat.
---
A Stephen Sondheim musical told in reverse (sort of like this episode), Merrily We Roll Along was discussed in Flopcast 142.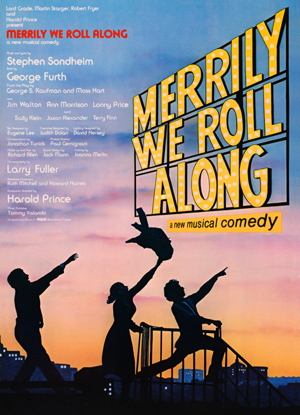 ---
This is apparently Michael Jackson's first performance of the Moonwalk.
---
We're racking up the videos in this episode! Here's Kevin's #1 pick, "10-9-8" by Face to Face.
---
And finally (?) we have everyone's favorite backwards-speaker, Zatanna, as she appeared on Justice League Unlimited (apparently scolding Batman).