Sunday, May 2, 2021
Flopcast 469: Brannock or Panic
Time for some bike talk, because spring is here, and we've taken to the mean streets of Chickentown on our shiny new bikes, like Kevin Bacon in Quicksilver and Nicole Kidman in BMX Bandits. We're not quite as accessorized as Pee Wee Herman, but hopefully we'll find some goofy license plates in our next box of Honey Comb cereal. Also: Our first vaccination appointments somehow involved turkeys and kangaroos; National Cartoonists Day has us pondering the weirdness of Heathcliff; the ESO Network Board of Directors is bored silly about The Love Boat (you're welcome!); and Happy Anniversary to our sister podcast But First, Let's Talk Nerdy, where they've been furious about the Marvel Cinematic Universe for an entire year.
---
Show Notes
Support the ESO Network on Patreon if you want to hear Board Silly. Meanwhile, Brittany's epic Marvel rant on But First, Let's Talk Nerdy is free!
---
That's quite a mop on Nicole Kidman!
---
How many degrees of separation are between these cars and Kevin Bacon's bike?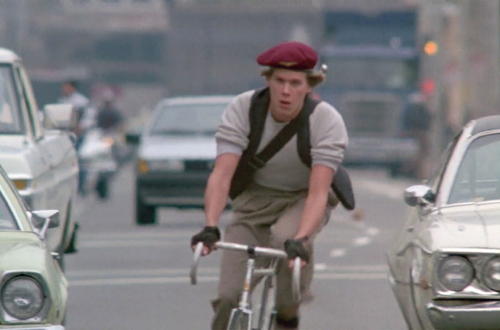 ---
No one is prouder of his bike than Pee Wee Herman!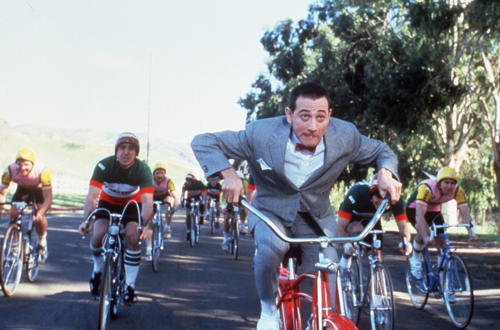 ---
We sang the praises of Breaking Away in Flopcast 261, but if you still haven't seen it, you can rent it on Prime Video or Vudu.