Sunday, August 15, 2021
Flopcast 484: Robots in Leg Warmers
Welcome to our TENTH annual summer robot Top 4 ½ List! (It's an odd tradition, but it's all we have.) This year's theme is... 80s robots. Of course, lots of notable 80s robots have appeared on previous lists, so they're not included this time (sorry, Johnny 5) to make room for some all-new, all-weird entries. We have robots from 80s cartoons, 80s television, 80s movies, 80s commercials, and even a bizarre 80s PSA from Canada. In the 1980s, robots were completely ridiculous, and we loved them, so let's count them down. Also: The music and movies of 1984, Earth Station One's review of The Suicide Squad, and nerds on a roller coaster.
---
Show Notes
Felicity is still a fan of roller coasters and makes sure to visit Cedar Point every time she's back in Ohio, where she attended college.
---
Kevin appeared on Earth Station One to discuss The Suicide Squad, the second movie to feature the team of anti-heroes from DC comics.
---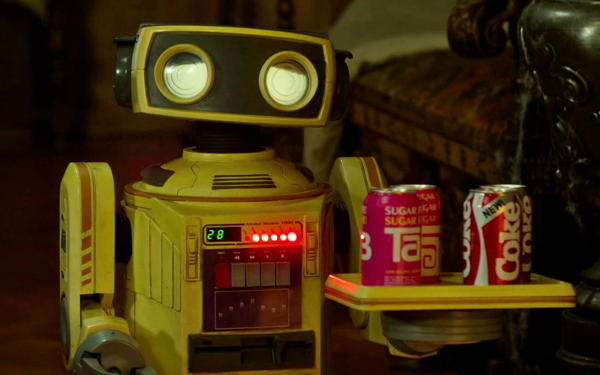 Top 4 ½ 80s Robots