Sunday, July 23, 2023
Flopcast 585: 1985 - There's a New Goonie in Town
As we cross the halfway point in our ten-part exploration of the 1980s, we're randomly recasting the movies of 1985, and hopefully making them weirder. We might extract Chevy Chase from Fletch, for example, and drop him into the Kelly LeBrock role in Weird Science. That would free up Kelly to star in Rambo: First Blood Part II, Stallone can replace Cher as the mom in Mask, and so on. Chances of this being a huge disaster: excellent. If you've ever wondered why we don't run Hollywood, this episode may provide some answers. Also: We're watching unsettling 1985 Pizza Hut commercials, and Kornflake is a secret Rush fan.
---
Show Notes
Happy Birthday, Geddy Lee! Here's an interview from Rush's 40th anniversary in which he reminisces about collaborating with the McKenzie Brothers, among other things. A few years back they reunited to perform "Take Off" at a charity event!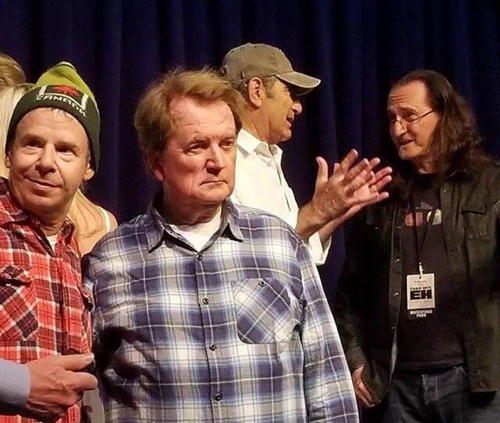 ---
We love Rita Moreno, but talking with a mouth full of
pizza
might not have been the best gig for this EGOT winner.
---
Kevin and Kornflake screwed up a lot of movies this week, but perhaps none so profoundly as The Legend of Billie Jean. This is honestly a great movie which you should make a point of seeing if you haven't already.