Sunday, October 8, 2023
Flopcast 596: Smash the Chicken Patriarchy
Hang onto your milk money, because we're celebrating National School Lunch Week with a Kornflake Cafeteria Quiz. (Would she eat a Tater Tot? We're still not sure...) Then it's time to dive into another issue of Dynamite, the magazine for weird kids of the 70s and 80s. And we're looking at a Dynamite from 1978 that was provided by our pal Chris from Sci-Fi Explosion! Alfred E. Neuman is on the cover, because the lead story is about the 25th anniversary of MAD magazine. (And yes, someone baked a nightmare-inducing Alfred E. Neuman birthday cake.) Also in this issue: The Dynamite Duo (you know, legendary superheroes Dawnstar and Nightglider), bizarre ways to ruin your bicycle, International Pickle Week, the zombie kites of Nantucket, Count Morbida's puzzle pages, Magic Wanda's awful magic tricks, advice for witches, Dynamite Bummers, and a horse. Enjoy.
---
Show Notes
Please check out Chris's hilarious and weird Twitch channel, Sci-Fi Explosion!
---
You'd better believe we're going to show you that disturbing cake!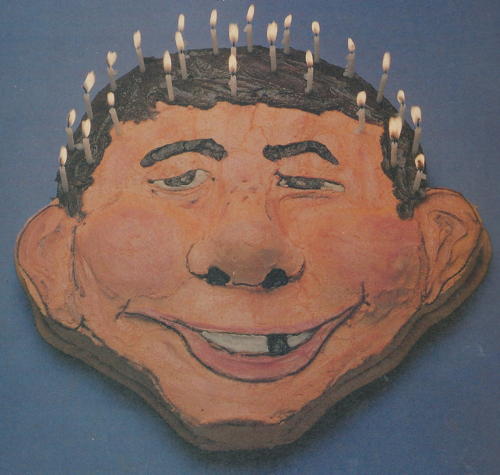 ---
Here's Dawnstar from the Dynamite Duo. (Nefario is a great villain name!)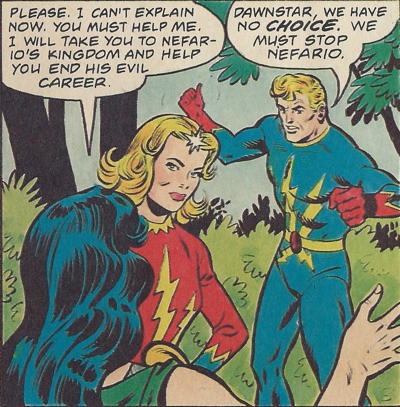 And here's the somewhat problematic Dawnstar from the Legion of Super-Heroes.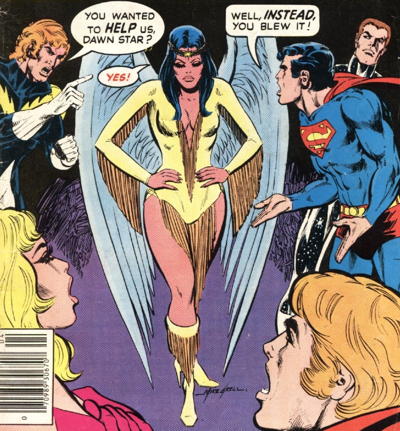 ---
Don't try these dangerous bike modifications at home, kids!