Sun, July 15, 2012
Flopcast 010: Does Frogger Look Like a Frog?
Kevin and Kornflake celebrate the Flopcast's 10th episode, and (perhaps wrongly) assume this is now the longest-running podcast ever; Kornflake's vacation plans keep getting weirder; despite being total nerds, we look at the world of sports for our latest "Chickens in the News" segment; and we count down the Top 4 &frac12 funny songs of the last ten years. If there is a lesson to be learned from today's show, it's that you probably shouldn't set trampolines on fire. (The more you know...)
---
Show Notes
Little Jerry Seinfeld, good friend of the New York Mets, is our latest Chicken in the News.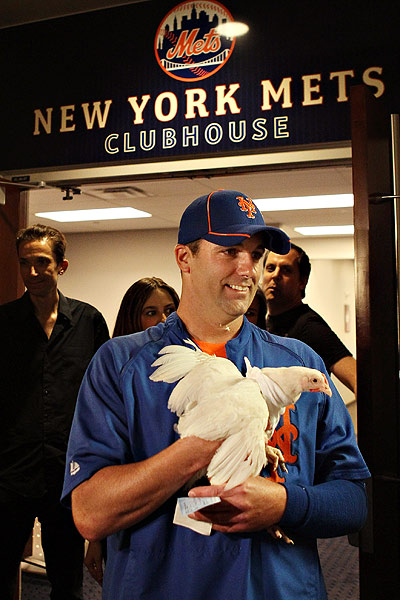 ---
From our Top 4 &frac12 List of funny songs from the past ten years, not counting Weird Al...
Kornflake loves Weebl and Bob's "Take On Me" parody. Kevin is sticking with the original. You decide!
Also on the list:
And finally, "When I Was Your Age" by George Hrab — here is a live version shakily recorded by Kevin during NECSS 2011...