Sun, August 18, 2013
Flopcast 067: Boston Comic Con 2013 - I'll Beat You With My Fins
Kornflake reports on this year's Falcon Ridge Folk Festival, a weekend of music, mud, Moxy Fruvous, and tie-dyed unmentionables. Meanwhile Kevin attends Boston Comic Con, serves as a lifeline in a zombie-themed round of Who Wants to Be a Millionaire, and brings back an exclusive Flopcast interview with Amy the Steampunk Mermaid! (And stick around at the end of the show to hear the guy we totally failed to locate at Boston Comic Con: Nashville's Superman, Allen Shervelle.) Also: Spumoni.
---
Show Notes
August 21 is National Spumoni Day, but neither Kevin nor Kornflake will be eating any. They should have asked Felicity, because dessert is her favorite food group.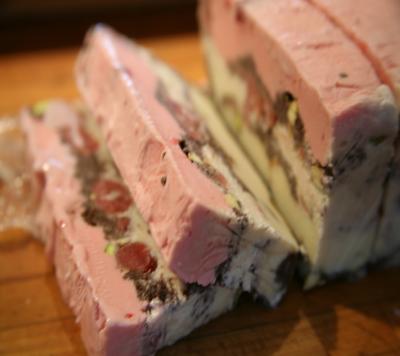 Image courtesy of Lidia's Italy
---
Kornflake's visit to the Falcon Ridge Folk Festival sounds like it got a bit R-rated, between tie-dyed panties and being complimented on her cute bra! Naturally, lobster claws were also involved.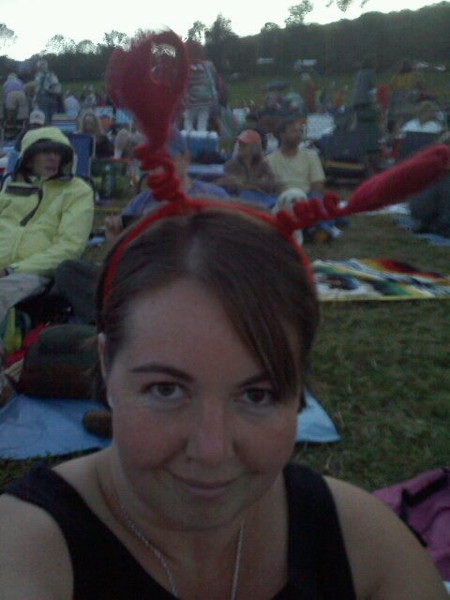 A performance by two members of Moxy Früvous was a highlight. Relevant to our interests, here's their version of the famous Spider-Man theme song:
---
Kevin's Boston Comic Con experience involved our friends Andrea and Liz, as well as Flopcast 051 interview subjects Jim Savard, creator of Hellion, and Jay and Joe from Rubber Chicken Comics.
Kevin and Andrea with our friendly neighborhood Mr. T impersonator, Macdaniel Macleod: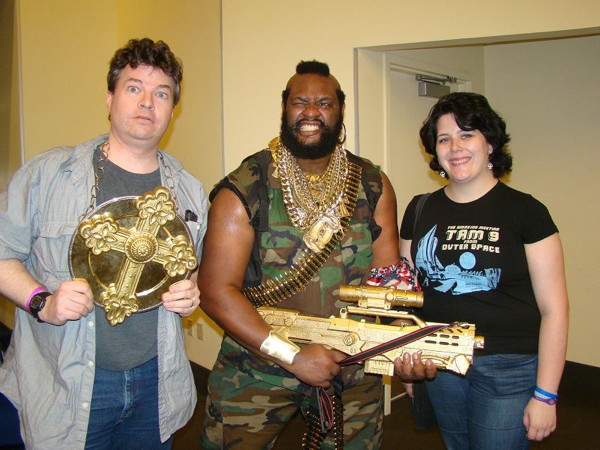 Liz as Buffy the Vampire Slayer with Kevin and Amy Fletcher in her Ariel guise: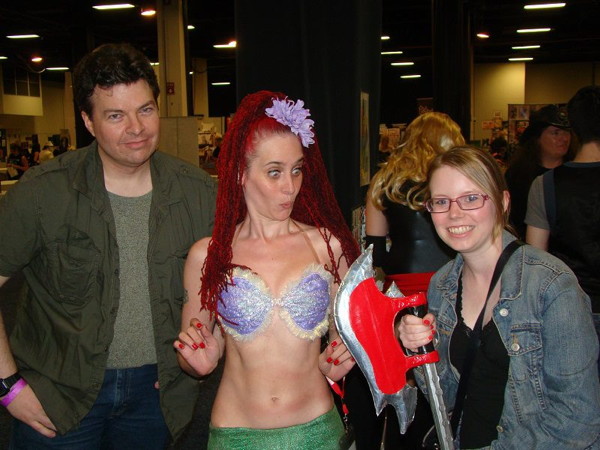 ---
Amy as the Steampunk Mermaid, selling her mermaid art (featured in Flopcast 016):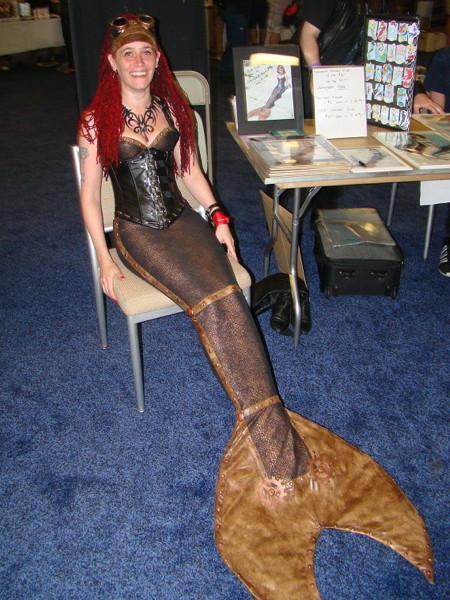 A full shot is needed to appreciate the genius of Amy's Ariel costume, which actually allows her to walk. Here she is with a female Aquaman.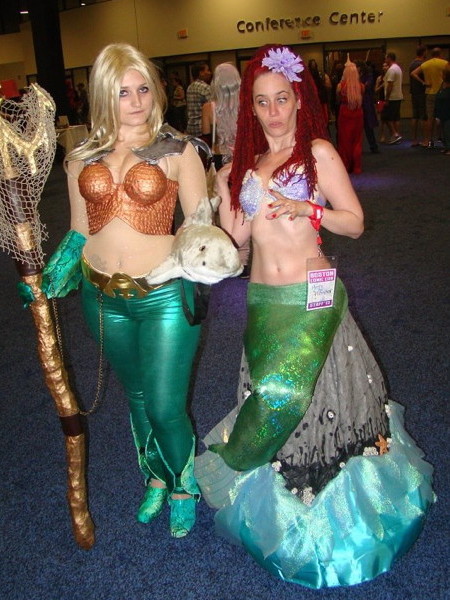 ---
The ladies of Wicked Geeky were well turned out, as always: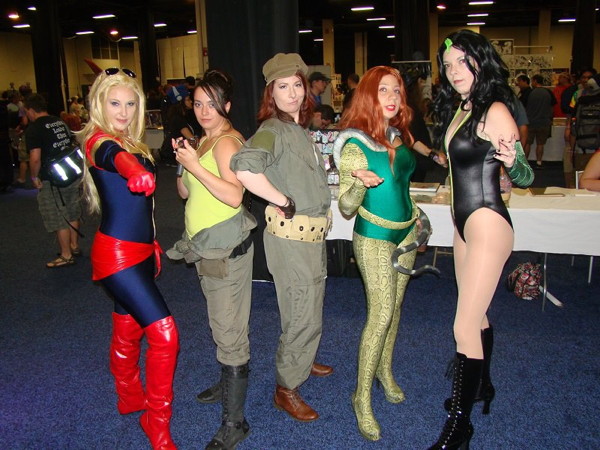 You can see more photos on our Facebook page.
---
Kevin also spoke with artists Bill Walko, Holly Foltz, and Maris Wicks. He did not, however, get a chance to meet Nashville's Superman.