Sun, August 17, 2014
Flopcast 119: Boston Comic Con 2014 - No Whammies No Whammies
If Kevin and Kornflake sound exhausted, you can blame Boston Comic Con, which was huge and crazy and perhaps a bit overcrowded and WOULD ALL YOU MANIACS JUST GET OUT OF OUR WAY?!? Thank you. Wandering the convention, we encountered Space Chickens, Tiki Zombies, Press Your Luck Whammies, Amy the Mermaid, Jewel Staite's finger, Sergio Aragones' mustache, and 50,000 people in Doctor Who costumes. And you'll hear a couple of quick interviews with a new friend (Nashville's Superman, Allen Shervelle) and an old friend (Adventure Time artist Andy Ristaino, who has a great "Weird Al" Yankovic story). Also: National Radio Day is this week — so you had better do as you are told.
---
Show Notes
National Radio Day falls on August 20. There's not much worth listening to on terrestrial radio these days, but at least the aliens from Sesame Street found something they like. Watch the clip here!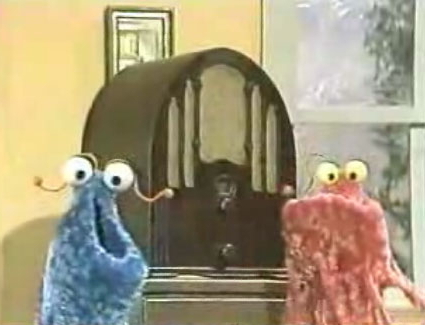 ---
Among the huge crowds at Boston Comic Con, Kevin finally caught up with Allen Shervelle, aka Nashville's Superman.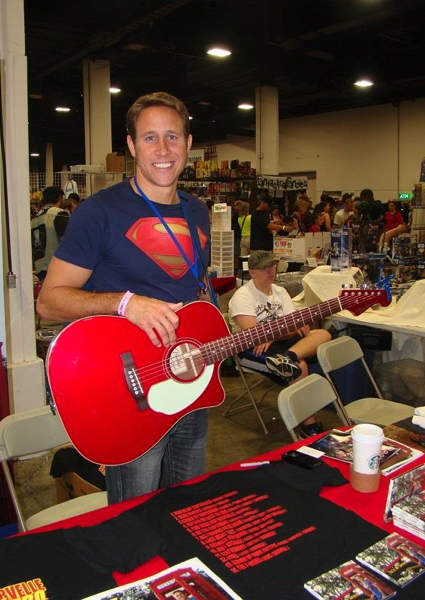 ---
Kevin also interviewed an old friend, cartoonist Andy Ristaino, who works on the insanely popular Adventure Time and got to write a song for Weird Al!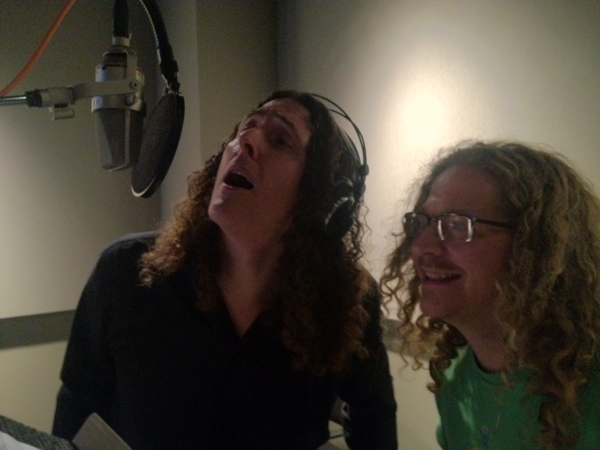 ---
Kornflake arrived after Felicity had fled the scene and soon found our favorite mermaid, Amy Fletcher.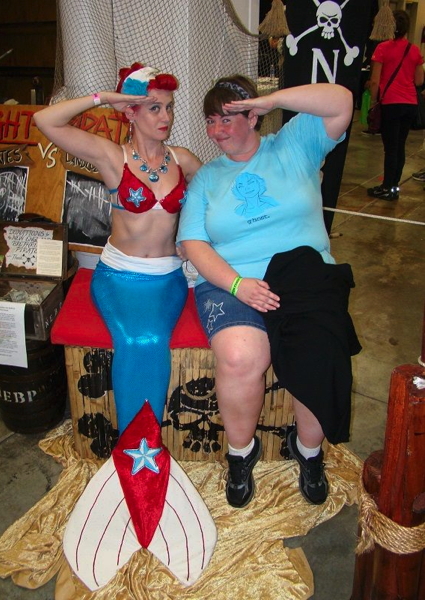 She also said hello to The Perhapanauts artist Craig Rousseau.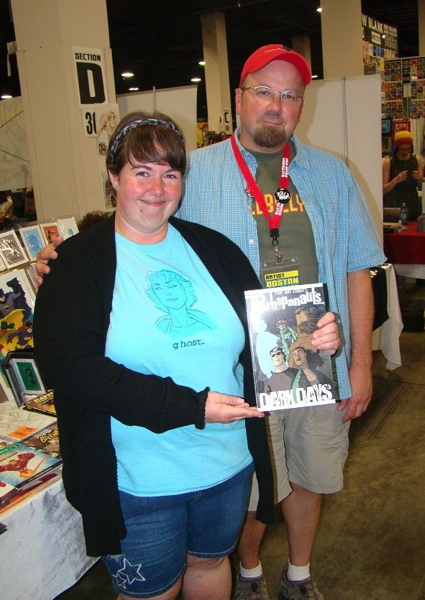 ---
Kevin met up with fellow panelists from the DragonCon American Sci-Fi Classics track, Jessa Phillips and Michael Gordon (creator of Tiki Zombie).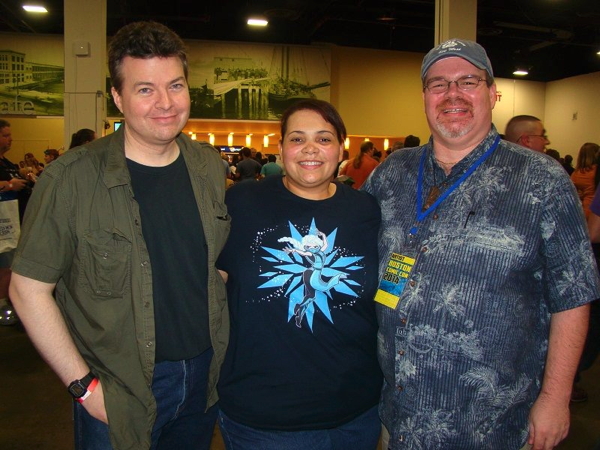 ---
Here's Joe Medeiros, showing off issue #1 of Ace Chicken - Space Chicken and being photobombed by Hellion creator Jim Savard.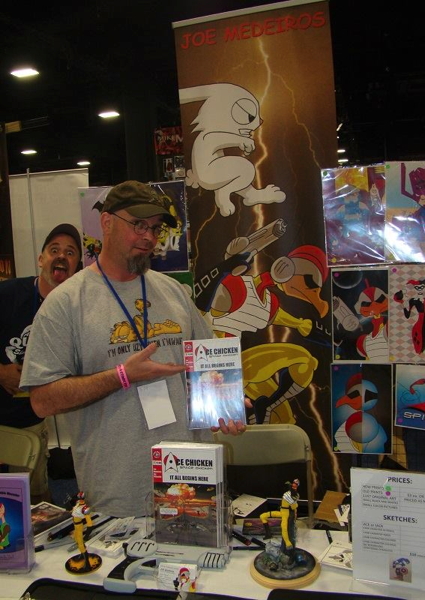 ---
Last but not least, we present the magnificent mustache of Sergio Aragonés!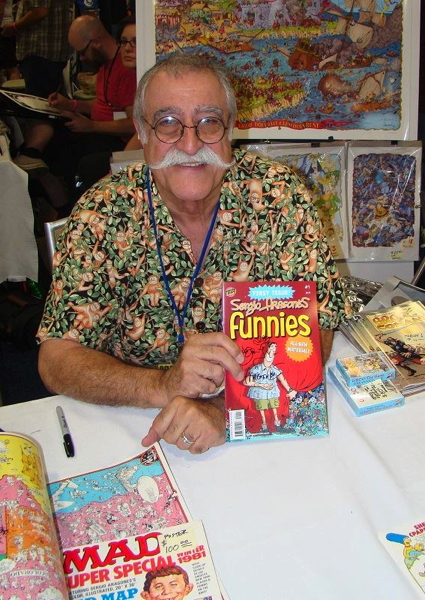 Check out the rest of Kevin's photos on Facebook.