Sun, October 12, 2014
Flopcast 127: Caribbean Chicken Queen
Kevin and Kornflake talk about "Kyle and Luke Talk About Toons", as well as the end of Saturday morning cartoons on network TV (but to us, of course, they'll never really go away — and that's one to grow on); Kevin reports on MICE (the Massachusetts Independent Comics Expo), at which he found comic books featuring Andre the Giant, high school life, brain parts, private parts, turkeys, and a wicked chicken queen; and Marian Call teaches us how to chomp like a shark. Also: International Skeptics Day might be this week, but we still love Bigfoot.
---
Show Notes
In honor of International Skeptics Day on October 13, here are our friends from The Skeptics' Guide to the Universe at their live DragonCon show.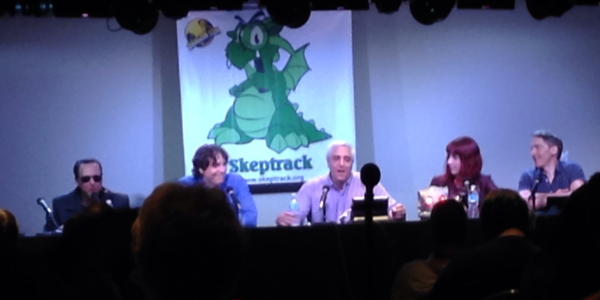 ---
Kevin's recent appearance on The FuMP can also be heard on Kyle and Luke Talk About Toons.
---
We may not talk about them as much as chickens, but we are also very fond of turkeys around here.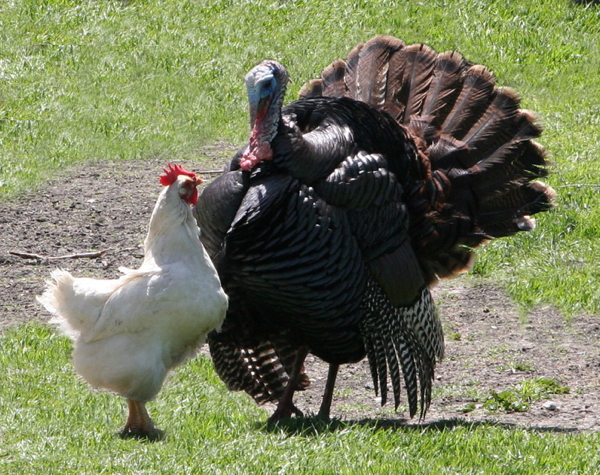 ---
If you don't participate in Marian Call's "Shark Week" chomp-along, be warned — she will scold you!
---
The Massachusetts Independent Comics Expo, or MICE, was a nice opportunity for Kevin to see some artists he already knew, as well as making some new discoveries.
Holly Foltz attended the Center for Cartoon Studies and pens the short comic "Brain Parts".
Box Brown is the writer and artist behind Andre the Giant: Life and Legend. His association with Retrofit Comics led Kevin to discover Sam Alden's "Wicked Chicken Queen".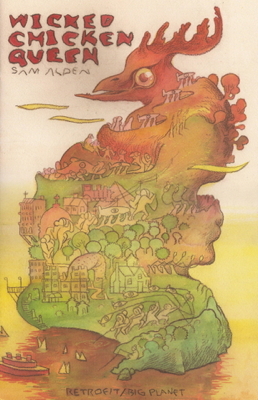 Maki Naro blogs and draws the science-themed comic "Boxplot" for Popular Science. He was a contestant on Penny Arcade's Strip Search.
Kevin fell in love with Rosemary Mosco's Bird and Moon nature drawings and brought home a book and a poster for Felicity!

Whit Taylor pens an evocative comic about her high school experience, called "Mad Town High".
And last but not least, Kevin couldn't leave without a Bigfoot holiday card from Erin Maynard!