Sunday, October 18, 2015
Flopcast 180: Pink Lady, Post-Its, and Pugs
This week our usual National Whatever Day segment is replaced by a weird tribute to 1980! (Next week we'll tackle 1981. And because we're so obsessed with the 80s, we'll keep this going for ten weeks, or until we're shut down by the government.) 1980 was the year of Pink Lady and Jeff (a variety show so bizarre that it could only come from those far out space nuts, Sid and Marty Krofft) and the year of the Post-It note. (Kevin and Kornflake disagree on whether or not you should lick Post-It notes. So just follow your heart.) Also: We have feedback on last week's backwards show (uh, sorry about that); Kornflake appears in Dino-Mike's new music video (it's kind of silly, believe it or not); and we review Puglet, a recent production of Hamlet with an all-pug cast. Yes, modern theater has gone to the dogs, and we approve.
---
Show Notes
Felicity is not the only one obsessed with pugs, as evidenced by the Kickstarter success of Puglet, which played to a full house. Here is Felicity with her favorite castmember, Meatball.
If you simply must see this groundbreaking production for yourself, you can rent it!
---
Kornflake and many of our comedy music friends appear in this video from Dino-Mike!
---
Pink Lady and Jeff was a short-lived variety show, (ill-)conceived to introduce Japanese pop duo Pink Lady to the US.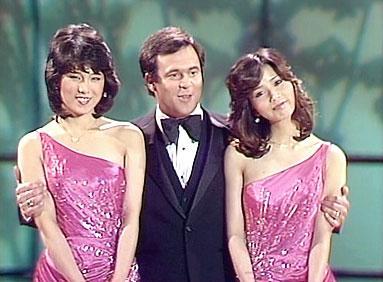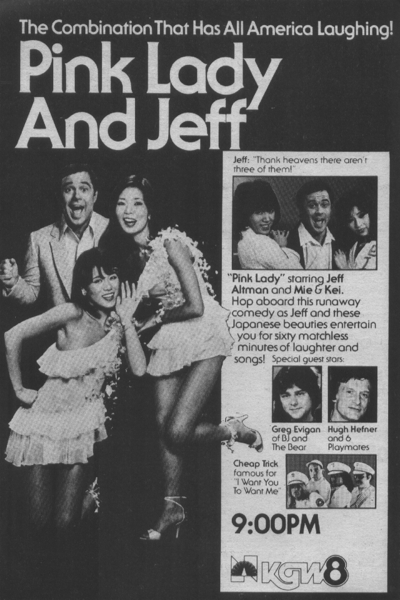 ---
Here is a creative use of Post-It notes we think Kevin can get behind: