Sunday, February 14, 2016
Flopcast 197: Aquaman is Wild, Wet, and Wacky
Kevin and Kornflake celebrate 75 years of the King of Atlantis, the guy in the scaly orange shirt (perhaps not the fanciest of superhero costumes), Aquaman! Yes, Aquaman has been talking to the fish since 1941, he's a founding member of the Justice League of America, and he's your favorite Super Friend. So let's show some respect. We also look at Aquaman's whole crazy Aqua-family: his flipper-footed wife Mera, his teen sidekick Aqualad, and Aqualad's "deep-six chick" (yeah, that's what they called her) Aqua-Girl. And then we have Aquaman's greatest villain (and coolest member of the Legion of Doom) Black Manta, his pesky little "water sprite" Quisp (sort of an underwater Great Gazoo), and his giant octopus buddy, Topo (who is also a fine musician, because why not). We cover Aquaman's 1960s Filmation cartoons, his 1970s Mego action figure, his live action debut on Smallville, and his truly outrageous appearances in Batman: The Brave and the Bold. And of course, a dark scary Game of Thrones-style Aquaman is coming soon to a theater near you! But we suspect that the lighter, sillier version of Aquaman will always be our favorite. And we have freshly-baked Aqua-cookies to prove it.
---
Show Notes
Kornflake really puts the "whatever" in National Whatever Day this week, highlighting National Lash Day on February 19.
---
Mego's representations of Aquaman and Aqualad feature their classic appearances. They are seen here alongside the Emperor card from Sara Richard's Justice League Tarot.
---
Our friend Martha from Wicked Geeky portrays classic Mera: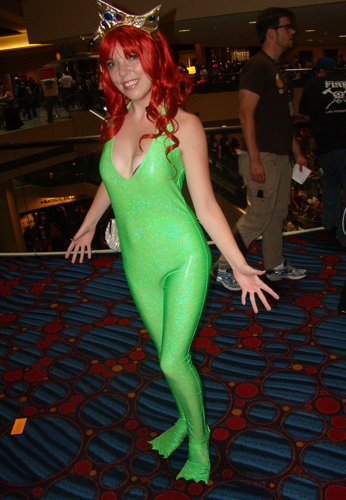 ---
One of Kevin's all-time favorite Aquaman covers, introducing Aqua-Girl: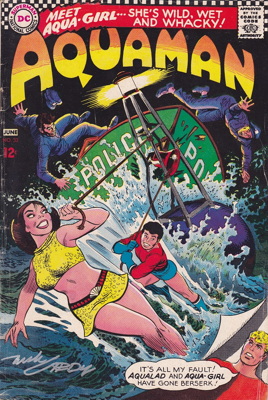 ---
Following in the footsteps of Mr. Mxyzptlk and Bat-Mite, Quisp was a source of mischief in Aquaman's life: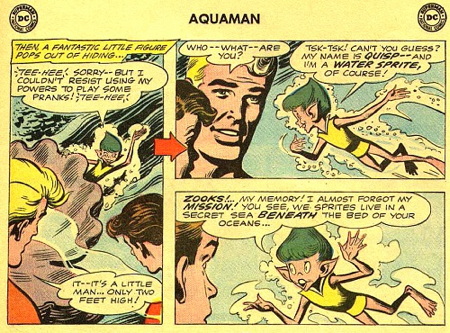 ---
Who was the best animal sidekick of all? Topo, of course!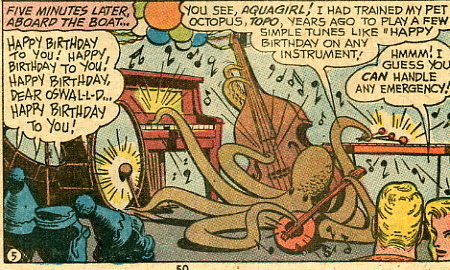 ---
Among Aquaman's many animated incarnations, the one from Batman: The Brave and the Bold really stands out: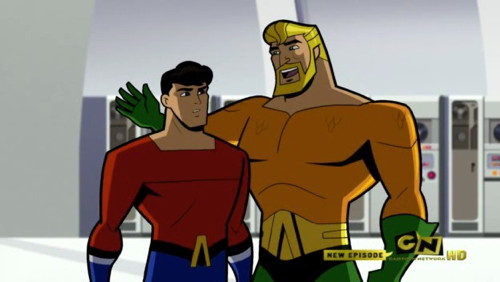 ---
Kevin takes his cookie decorating to new heights (depths?):