Sunday, February 7, 2016
Flopcast 196: We Want a Space Flute
Kevin and Kornflake check out the new MarsCon Dementia Track fundraiser album, and you should too. (Warning: Contains goofy songs by The Sponge Awareness Foundation, and lobster songs by Kornflake!) Also: Astronaut Cady Coleman has a space flute, we have mixed feelings about a new ninth planet that isn't Pluto, Kornflake has big plans to play Connect Four and Hungry Hungry Hippos at TotalCon, the Mayor of Chickentown has seized control of our Twitter account, and Kevin was back on the Earth Station One podcast to talk about The Monkees. (Speaking of which, we have a correction from this week's Flopcast! Melanie Mitchell's book is actually called Monkee Magic: a Book about a TV Show about a Band. Get it through Amazon! We sure did. Because we just can't get enough Tork talk.)
---
Show Notes
National White Shirt Day, February 11, commemorates the General Motors strike in 1937.
---
Watch out for Kornflake at TotalCon, February 18-21! Also, the Mayor will make her 16th consecutive appearance at Gallifrey One in Los Angeles, February 12-14. She might even meet Mike Faber, co-host of the ESO Network's flagship podcast, who will also be in attendance.
---
Speaking of the ESO Podcast, the newest entry on our Guest Spots page is Kevin's appearance on Episode 303, all about the Monkees! Melanie Mitchell was one of the other guests; check out her book Monkee Magic and the Zilch Podcast.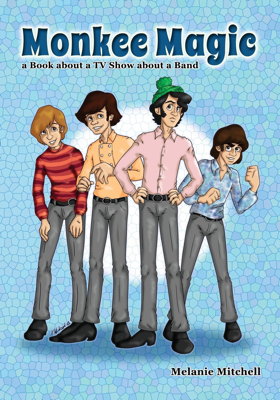 ---
Kevin recently attended an event honoring the crew of Space Shuttle Challenger. Framingham State University, where Christa McAuliffe got her degree, is now home to the McAuliffe Center. Astronaut Catherine "Cady" Coleman was one of the speakers. (Kevin mistakenly calls her "Cody" because the coffee wasn't quite strong enough this week.) Kevin made sure to ask her about playing her flute on the International Space Station, and it turns out she's in a band with fellow astronaut Chris Hadfield, whose video of Space Oddity performed aboard the ISS was a viral hit in 2013.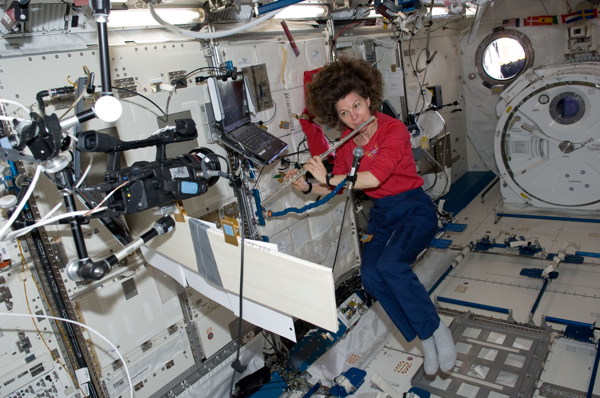 ---
Speaking of "Space Oddity", that's the name of Beth Kinderman's room party at MarsCon, and once again she's running an Indiegogo Campaign to fund it. Though your hosts won't be at MarsCon this time around, they hope you will consider donating to Beth and also purchasing the MarsCon 2016 Dementia Track Fund Raiser, which helps support the artists performing this year. You'll hear plenty of Kevin's band Sponge Awareness Foundation as well as original songs by Kornflake on this collection of live performances from 2015!