Sunday, April 24, 2016
Flopcast 207: Spring Super Megafest 2016 - Magnum and the Bandit
Can Kornflake see all the costumes, collectibles, and celebrity guests at Super Megafest in just ninety minutes, and not be late for karaoke? Let's find out. We did indeed find plenty of crazy characters there, including our friends from Rubber Chicken Comics and Wicked Geeky, costumer R. W. Martin (as Doc from The Love Boat!), and our old pal Mr. T. We also ran into stars like Lee Meriwether (Catwoman!), Michael Beck (The Warriors! And Xanadu!), and William Zabka (Cobra Kai!). And we even attended a Q&A session with Burt Reynolds, because we still have a lot to learn about early 80s mustaches. Also: Steve Martin and Martin Short (two amigos, approximately) come to Boston, Kornflake is the Chico DeBarge of poetry, and lobsters are the new cows.
---
Show Notes
Felicity's sources say that Poem in Your Pocket Day was actually April 21, and therefore she missed her opportunity to share her favorite poem with everyone. Here's the Monty Python version:
---
Steve Martin and Martin Short re-enact The Three Amigos with random guys from the audience, two of whom had frighteningly similar wardrobes even before donning the sombreros.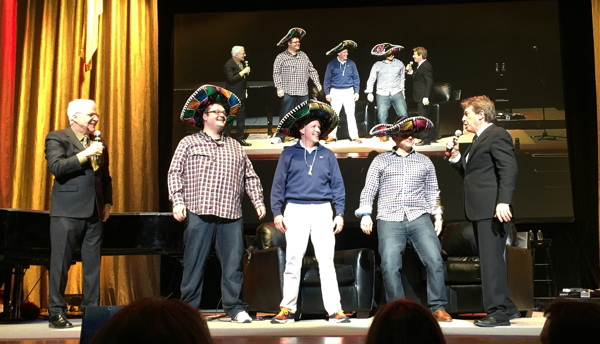 ---
Check out all of Kevin's photos from Spring Super Megafest on Facebook! Here are a select few...
Panda, Kornflake, and Kevin: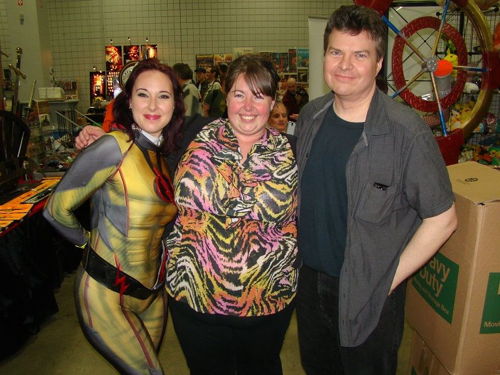 Kornflake and Mr. T: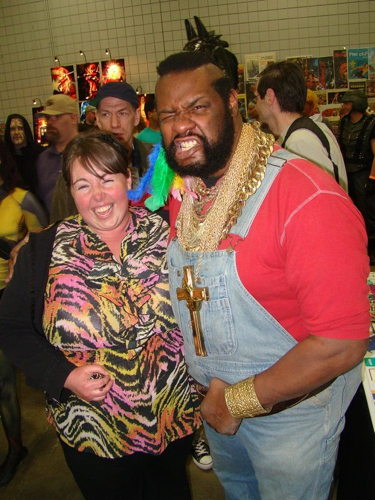 R.W. Martin as The Love Boat's Doc...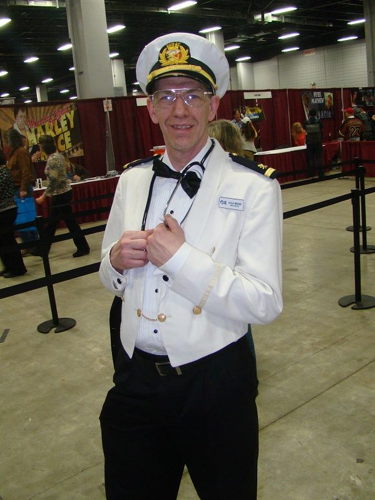 ...Bert the chimney sweep...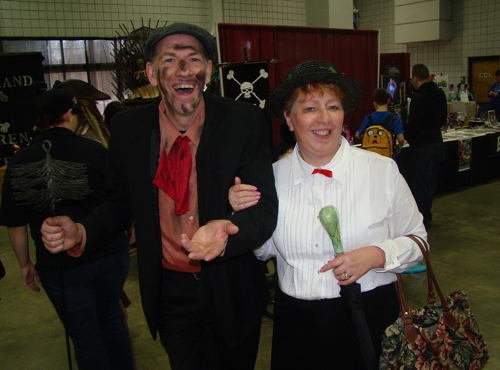 ...and The Honeymooners' Ed Norton!