Sunday, August 7, 2016
Flopcast 222: Guess What? I Am a Robot.
It's become a beloved summer tradition here in Chickentown... yes, it's our fifth annual robot list. No special theme this time — we're just listing whatever robots happen to be on our inferior human minds. We cover robot cartoons, robot songs, robot art, and perhaps an actual real world robot or two. (And hey, how did we take this long to mention Pee Wee Herman's robot?) And we open the Flopcast Mailbag for a correction from last week's show about Journey. (Relax, Journey is still awesome. We did get that part right.) Also: Zucchini.
---
Show Notes
On August 8, watch out for suspicious zucchini in your neighborhood.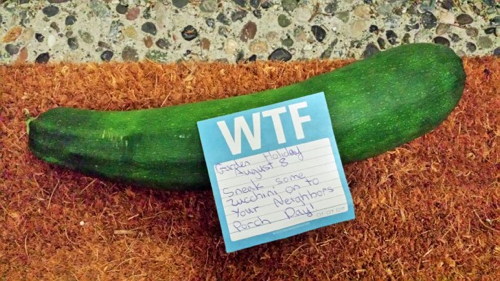 ---
Top 4.5 Robots
What if a Transformer had gender reassignment surgery? That's the premise behind "Post-Optimus Prime" by Zack Shornick and the Pathetic Men (who will be performing at FuMPFest).
---
Kevin constructed the Pauxbot out of Bristle Blocks, which apparently still exist!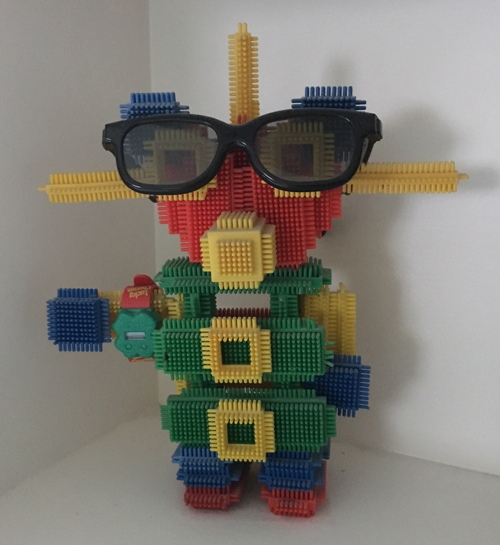 ---
On Pee Wee's Playhouse, Conky was responsible for delivering the Secret Word!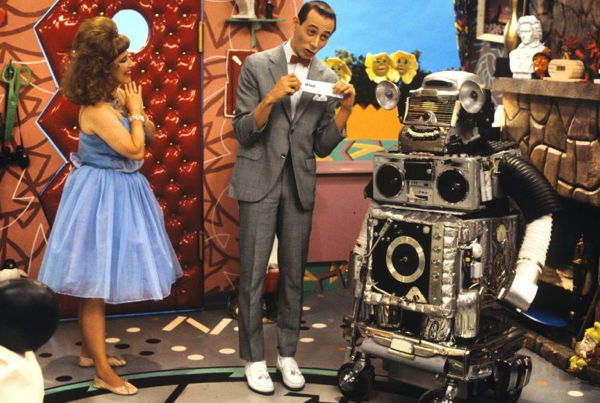 ---
Over the years, Conan O'Brien has presented many excellent robots, most recently Heatbot 3000.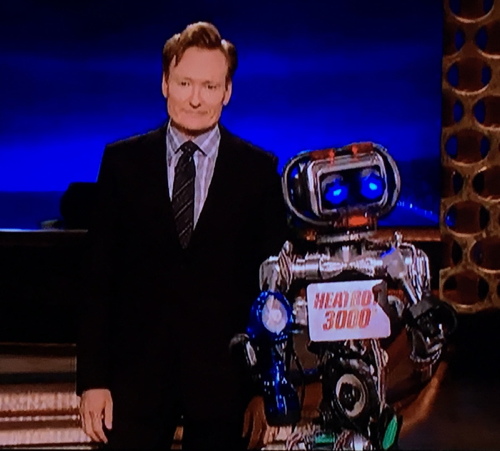 ---
Kornflake brings us another robot-related song: I Am Not a Robot by Marina and the Diamonds.
---
That's Jason second from the right on the Chaos Corps team with Bombshell, currently appearing on BattleBots!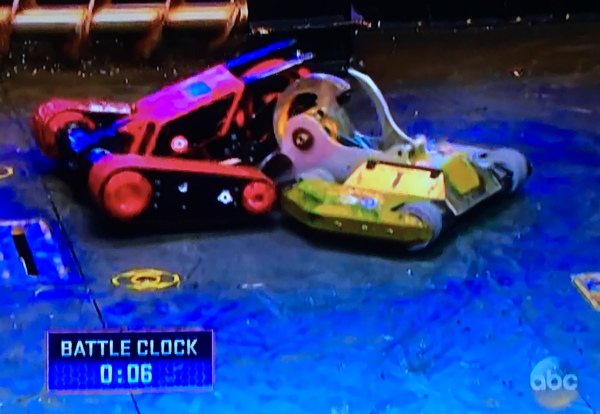 ---
Kornflake's favorite cartoon 2 Stupid Dogs featured a robot poodle on the episode "Love in the Park".
---
Kevin spotted a fun-looking title for kids in a recent issue of Previews: The Adventures of Kung Fu Robot.
---
Our friends at Mighty Magiswords are the creators of Kornflake's 0.5 pick, Robopiggeh.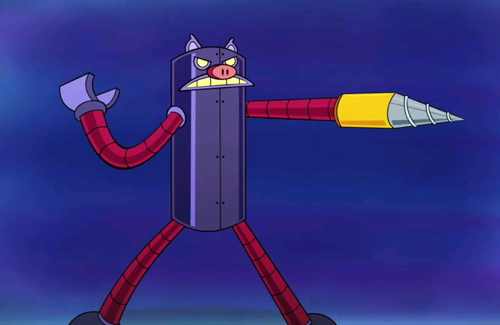 ---
Skepchick Surly Amy is creating adorable robot art on Patreon, available as prints for coloring in her Surlyramics shop!