Sunday, August 14, 2016
Flopcast 223: Vegemite Cupcake
Time to get back in the pool, kids — Kornflake is bringing her Dementia Water Aerobics class to FumpFest 2016! It's a whole weekend of comedy music, featuring a bunch of our favorite silly humans. (The lineup includes Paul and Storm, Carrie Dahlby, Devo Spice, Dino-Mike, Rob Paravonian, Seamonkey, Tim Cavanagh, Worm Quartet, and more!) Chicago will never be the same. Also: We catch up with our old pal (and Adventure Time artist) Andy Ristaino, we find cats (actual live cats) in a museum, and we murder a beach ball at a Joan Jett concert. It's been a busy and ridiculous week.
---
Show Notes
Come on, Australia! Why you gotta be so stingy with those cupcakes? We love helping animals too. At least we have the chance to check out cat-inspired art at Worcester Art Museum, with cats for adoption provided by WARL.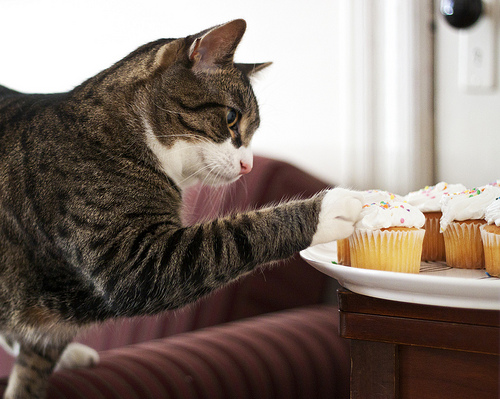 ---
Kevin's friend Andy Ristaino was interviewed back in Flopcast 119.
---
Check out the FuMPFeST schedule, and don't miss the chance to do water aerobics with Kornflake!
---
The Flopcast Summer Concert Series continues with Cheap Trick, Joan Jett, and Heart!