Sunday, March 12, 2017
Flopcast 253: Ticket to Flop
Although they're not Air Supply, we're still excited about the upcoming reunion tour by another great Australian band, Midnight Oil. (Hey, Air Supply and Midnight Oil should tour together! And Men at Work too! We'll bring the Vegemite sandwiches.) However, acquiring Midnight Oil tickets has been tricky. (Who knew there would be this much demand to see a giant screaming bald dude from down under? We thought it was just us.) Anyway, this week we're recalling how we used to get concert tickets back in the pre-internet era. Remember calling the box office a billion times (and getting nothing but busy signals)? Trying to win radio contests? (Be the 92nd caller next time we play Wang Chung!) Lining up at dawn outside a record store with hundreds of annoying crazy people? What fun... These days, of course, we're all just online, clicking little boxes, desperately trying to convince Ticketmaster that we're not robots. (As far as they know...) Also: Kornflake's March podcast recommendation is Manic Mondays, hosted by our pal Devo Spice! And it's International Ask a Question Day! (We're thankful for the "international" part, because most of our questions involve Vegemite.)
---
Show Notes
While you're enjoying your pie on March 14, honor the spirit of continuous learning by asking a question!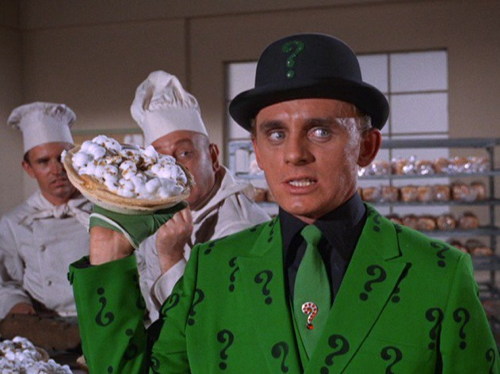 ---
Instead of standing in line with hippies or hitting redial on our phones, we can now hit refresh on our computers to buy concert tickets. That's progress! Unlike many of our friends who were foiled by scalpers, Kevin managed to get tickets to see Midnight Oil.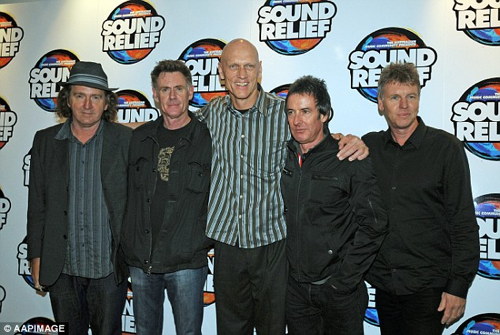 ---
This month, Kornflake highlights the Manic Mondays podcast from friend of the Flopcast Devo Spice (seen here with Dr. Demento himself at a past FuMPFeST)!