Sunday, March 26, 2017
Flopcast 255: Skink Sweaters and Vole Vests
Here in miserable freezing Massachusetts, a knitting club is making tiny sweaters for chickens. (Yes, this is our kind of news item.) But this week we're also celebrating funny women (for She's Funny That Way Day), discussing Planters Cheez Balls (because they're tasty and weird and really good for you), and looking forward to the upcoming Super Megafest convention (April 7-9 in Marlborough, Massachusetts — hopefully the weather will be more chicken-friendly by then). Super Megafest's guests include stars from Smallville, I Dream of Jeannie, WKRP in Cincinnati, Star Trek, The Outsiders... and a certain sitcom legend who has us absolutely terrified. Also: For some reason, we can't stop talking about Mr. Peanut. Maybe it's the monocle.
---
Show Notes
Celebrate your favorite funny women on March 31! The female castmembers of SNL are a great example.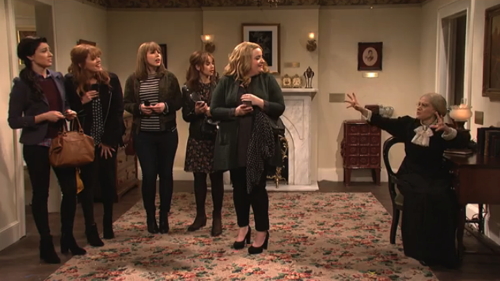 ---
This Malaysian rooster is cute and warm thanks to the knitting club at Fuller Village retirement home. Even cuter: his name, according to the article, is Prince Peep!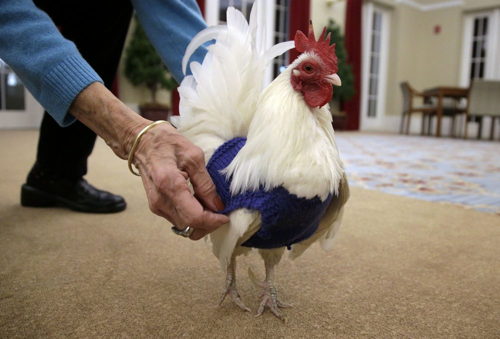 ---
This commercial for Planters Cheez Balls features a young Aileen Quinn from Annie! Kevin discusses meeting her in Flopcast 234.
---
A certain song by Kevin and Ed's band Sponge Awareness Foundation might explain why Kevin is nervous about seeing Barry Williams at Super Megafest.