Sunday, September 10, 2017
Flopcast 279: Like a Turkey
Kornflake is looking forward to Locate An Old Friend Day; Kevin is not. But we certainly agree on the awesomeness of the concert we attended recently, at which Kornflake was touched (literally) by Air Supply. This changes everything. We're also thrilled to announce the release of the ESO Network's new book, Earth Station One: Tales of the Station Volume 2! Kevin may have contributed a story to this book, and that story just might involve a chicken. You know you need this. We also look ahead at the upcoming Granite State Comicon, where we hope to locate a few old friends and not lose any more teeth. Next week: Our DragonCon review begins...
---
Show Notes
September 16th (some sources say the 17th) is Locate an Old Friend Day. Kevin may get that chance at Granite State Comic Con, where several of his artist friends will be appearing (and hopefully no one will be breaking a tooth).
---
Kevin was finally able to introduce Kornflake to the magic of Air Supply in concert!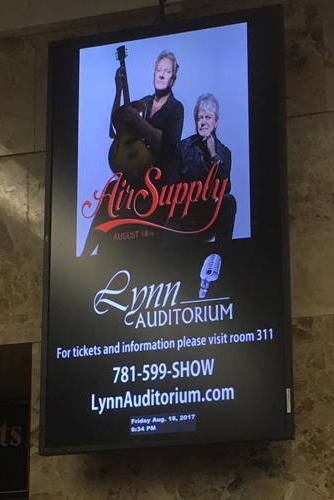 ---
The ESO Network has produced another short story anthology, and Kevin is in it! While accessible to all readers, his story has many rewards for the faithful Flopcast listener. It's available at Amazon.