Sunday, March 18, 2018
Flopcast 306: MarsCon 2018 - Everyone Will Boil
Despite a delightful series of weather-related delays and flight cancellations, Kornflake has returned from Minnesota with a full report on MarsCon! It's one of our very favorite conventions, thanks to its Dementia Track of comedy music concerts, under the direction of our pal the great Luke Ski. Performers this year included Luke, Donita Smith, Marc with a C, StarF and Mattari 2600, brentalfloss, Power Salad, Devo Spice, Insane Ian, TV's Kyle and Lindzilla, the Library Bards, the Faithful Sidekicks, Beth Kinderman, Karl Brown, and Carrie Dahlby! Plus: Dementia Smackdown Wrestling, Geek Bellydancing, Boob Tree (it's a game), Use Your Words (also a game), and of course... Kornflake's Dementia Water Aerobics! Hop in the pool, kids; we like to leave our fellow geeks soaking wet and exhausted.
---
Show Notes
Happy Birthday, Holly Hunter! Testifying to Kevin's forgetfulness, Felicity recently made him watch Raising Arizona, one of her all-time favorite movies, and he neglected to mention it. (Turn to the right!)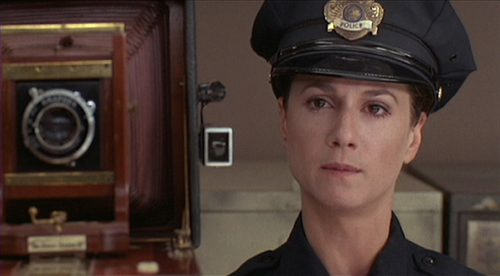 ---
Please consider supporting the ESO Network on Patreon. Felicity did an interview with John and Will from the Doctor Who podcast Mutter's Spiral, and it's now a special bonus Flopcast episode for patrons!
---
A wild Kornflake is spotted in her natural habitat!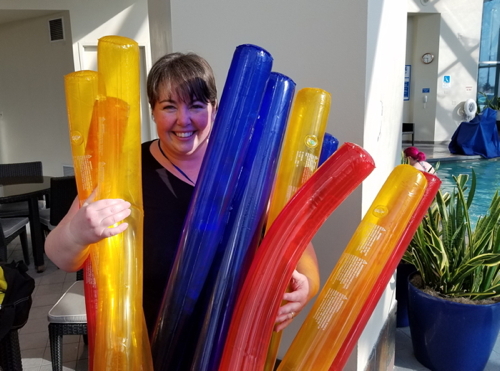 Kornflake wins "Use Your Words" with brentalfloss!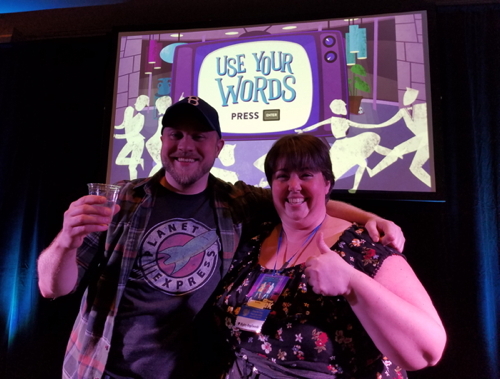 Xander from Library Bards wins Dementia Smackdown Wrestling!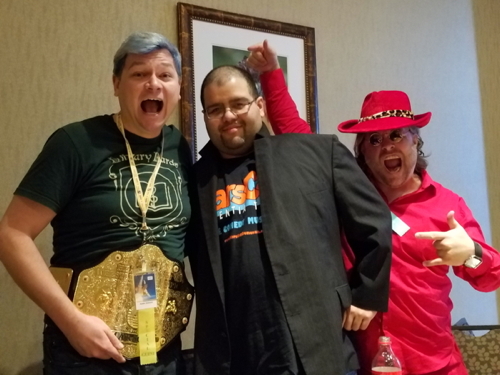 StarF and Mattari 2600 know their audience!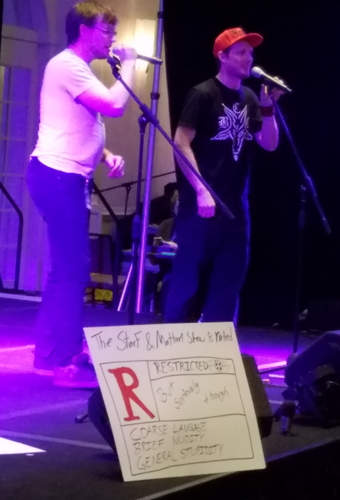 TV's Kyle and Lindzilla salute chickens!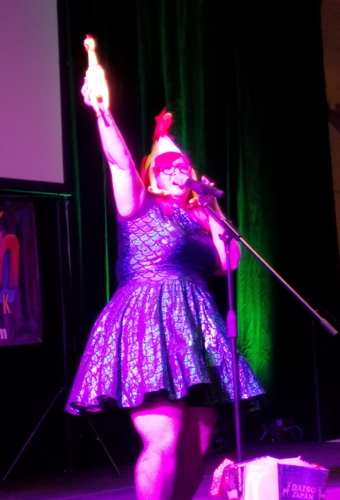 Check out links to all the great MarsCon Dementia performers and buy their stuff!