Sunday, May 20, 2018
Flopcast 315: In the Shadow of the Tall Girl
After a long cruel winter here in Chickentown, we finally celebrate the return of our beloved iced coffee, with our beloved coffee cubes. (This is what Kornflake waits for all year.) And while we could (and sometimes do) just talk about coffee all night, there are a few other (far less significant) items to discuss this week. We have a pair of concert reports, as Kornflake attends a Star Wars-themed Jim's Big Ego show (it was May the Fourth, you see), while Kevin and the Mayor wander up to Maine to see Canadian power pop band Sloan (it was May the Fifth, aka Cinco de Pie-o). Also: Kevin spent a long weird day enduring physical challenges, solving puzzles, forming alliances, searching for immunity idols, and stabbing everyone in the back. Listen and learn his final fate as a contestant on... Survivor: Birthday Island. (Just don't tell Jeff Probst.) Plus: Free Comic Book Day, Disco Nightwing, FuMPFeST, Classic Con, a weird game in honor of Drew Carey, and a new bonus Flopcast episode for ESO Network Patreon supporters. Now excuse us; we must return to our cubes.
---
Show Notes
Happy 60th Birthday to Drew Carey, seen here on Kornflake's beloved Whose Line Is It Anyway?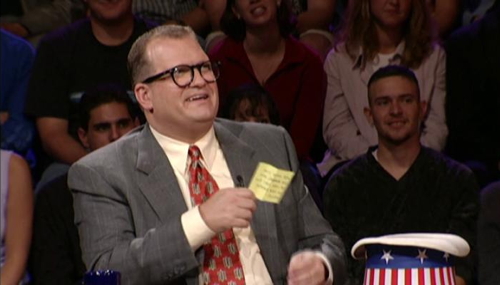 ---
Kevin poses with our Wicked Geeky friends on Free Comic Book Day...and who's that on his t-shirt?
More comic book fun is coming soon at Classic Con!
---
Kornflake spent May the Fourth with Jim's Big Ego.
---
Felicity with Sloan's Patrick Pentland: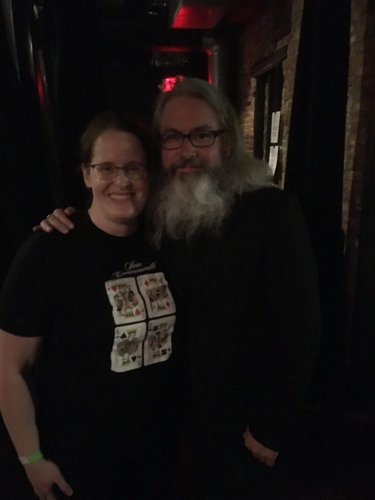 Their new album is called 12, and they took the stage to this classic Sesame Street song:
---
Kevin is the winner! You can hear him gloating at the end of last week's Survivor Typecast.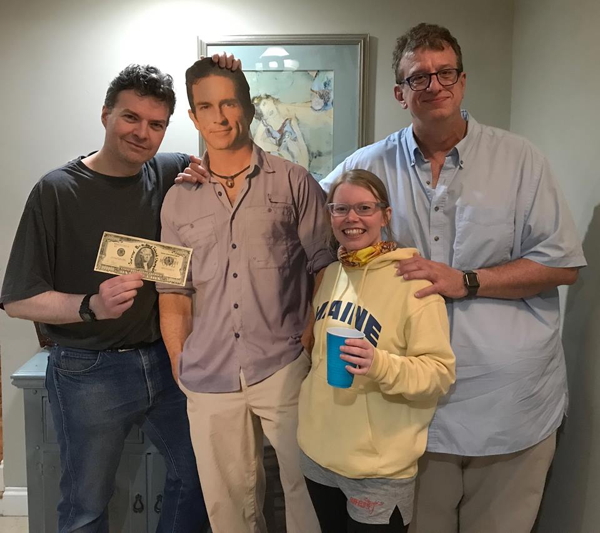 ---
Kevin also appeared recently on Earth Station One to talk about George Carlin. And Kornflake gives a more detailed rundown of MarsCon 2018 (see Flopcast 306) on a new ESO Patreon exclusive episode!