Sunday, November 25, 2018
Flopcast 342: Peace to None, Good Will to Nobody
Kevin and Kornflake ring in the holidays with our favorite 90s Boston band, Letters to Cleo! (You may recall their hit song "Here and Now," or their appearances in 10 Things I Hate About You and Parks and Recreation, or singer Kay Hanley's vocals for Josie and the Pussycats... or if you don't know them, look them up. You're welcome.) We were in the front row for Letters to Cleo's holiday homecoming shows (both of them!), and have a full report, including: Dangerously close guitar solos! Surprise guests! Opening band American Hi-Fi! Kay Hanley approving of Kevin's shirt! No one approving of Kornflake's weird coffee! (Not even Kornflake!) It was a festive time, and you should all join us next year. Bring ear plugs. Also: Thanksgiving Spam-juggling, running with lobsters and dogs, mason jars of moonshine, and a Flopcast holiday tradition... The Figgy Pudding Pages.
---
Show Notes
Take a trip back to Flopcast 028 for the full story of Kevin's appearance in a Thanksgiving parade street-crossing!
---
WGBH did a nice little piece on Letters to Cleo a few months back. And if you go to the band's Facebook page right now, the cover photo shows Kevin's big head right in front of Michael "USA Mike" Eisenstein (with a little sliver of Kornflake on the far left). Here are two shots from Kevin's perspective: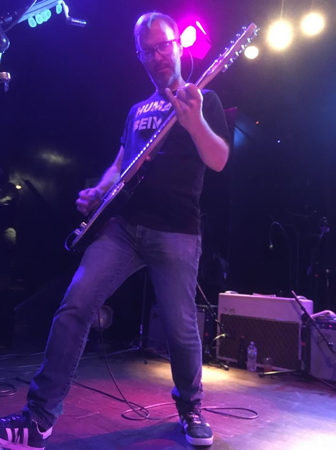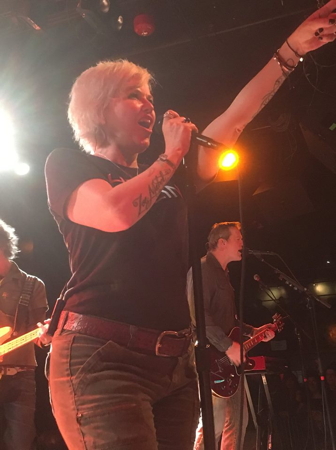 ---
Kay Hanley serenades Heath Ledger and Julia Stiles in 10 Things I Hate About You: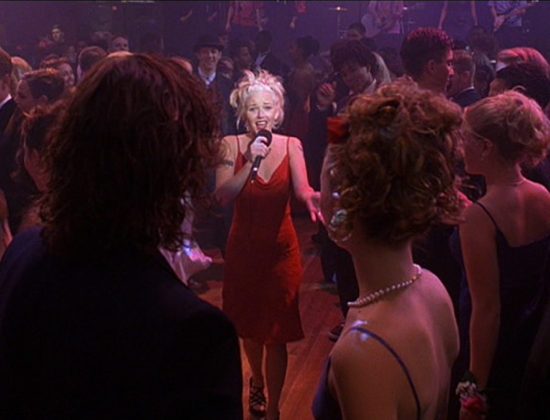 Ben Wyatt (Adam Scott) watches Kay from the wings on Parks and Recreation: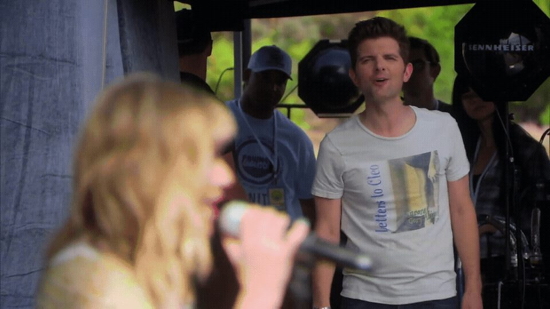 ---
Alamo Drafthouse hosted a Josie and the Pussycats reunion in 2017, where Kay played several songs live! You can watch Three Small Words and Spin Around on YouTube (and watch out, Mike is on guitar).
---
Besides rocking our faces every year, Letters to Cleo also makes new music every now and then; witness the Back to Nebraska EP from 2016. Let's also highlight Kay's solo work (Felicity is a huge fan of her album Cherry Marmalade and her EP Babydoll) and American Hi-Fi's offerings.