Sunday, June 2, 2019
Flopcast 369: More From MarsCon - You Ran Away and Bellydanced?
Here's an extra-special, extra-weird show we've been meaning to unleash for a few weeks. It's the adventures of Kornflake and Doornail at MarsCon 2019! Yeah, we already discussed MarsCon (the Minnesota science fiction convention which also hosts our beloved Dementia Track of comedy music) back in Flopcast episode 358. But now you'll get the whole story, from both Kornflake and our perpetually giggling Flopcast correspondent, Doornail! You'll hear even more about all our Dementia Track friends (Insane Ian, Cutesylvania, TV's Kyle and Linzilla, Power Salad, the great Luke Ski, Devo Spice, Jeff Whitmire, Michael Hunter, Carrie Dahlby, the Library Bards, and more), plus the Logan Awards, Dementia Smackdown wrestling, Kornflake's Dementia Water Aerobics, the Space Oddity Music Club and Brew Pub, late night fake mustache karaoke, Boob Tree, and mini-golf at the Mall of America. Can Kornflake and Doornail recall their entire wacky MarsCon weekend before they get kicked out of a bookstore café? Let's find out. Ladies, commence giggling...
---
Show Notes
Find our earlier discussion of this year's MarsCon on Flopcast 358.
---
Discussion of the infamous Klingon room party goes all the way back to Flopcast 001!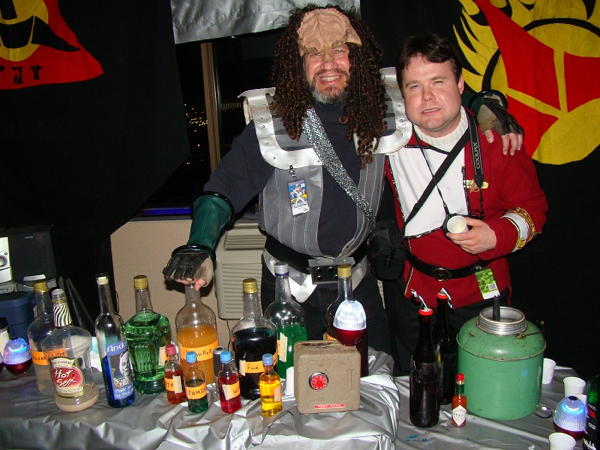 ---
The t-shirt for MarsCon 2019, designed by the great Luke Ski, features Kornflake as a NASA scientist!