Sunday, September 15, 2019
Flopcast 384: DragonCon 2019 Part 2 - You Get a Spatula!
This week we cover the second half of our favorite and most exhausting event of the year, DragonCon! (If you noticed a shortage of geeks in your area over Labor Day weekend... they were all in Atlanta. And they were all ahead of us in the line at Starbucks.) Including: The Geek Girls Run; Classic Sci-Fi Court (good luck, 1984 Supergirl movie); stars from Doctor Who, Cobra Kai, V, and The Magicians; puppeteer Allan Trautman (from Dinosaurs and yikes, The Letter People!); Tai Chi with Silver Spoons star Erin Gray; our panels on Krypton, Doom Patrol, Pennyworth, Russian Doll, Kidd Video (!), and podcasting for authors; RetroBlasting with 1980s ninjas; a pie-fueled ESO Network gathering; the 30th anniversary of Weird Al's movie UHF; and lots more convention silliness. (Did we find people in costume as the Miser Brothers, the Price is Right yodeling guy, and Toonces the Driving Cat? Yes, yes, and yes.) Also: Ed Begley Jr.'s birthday, and the Top Ten songs this week in 1984. (Prince's "Let's Go Crazy" was at number four... and the future attendees of DragonCon were listening.)
---
Show Notes
We're fans of Ed Begley Jr, especially for his appearances in the films of Christopher Guest (although this photo is from one we haven't seen, Mascots).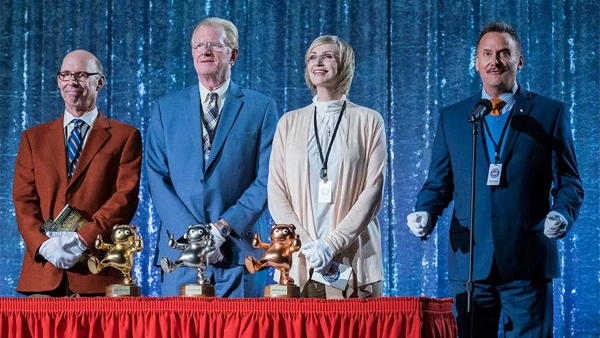 ---
Rick Goldschmidt!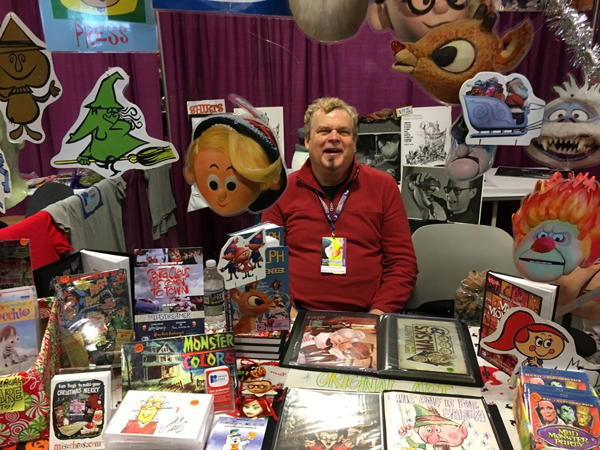 Scary bunnies!
Cereal bunnies!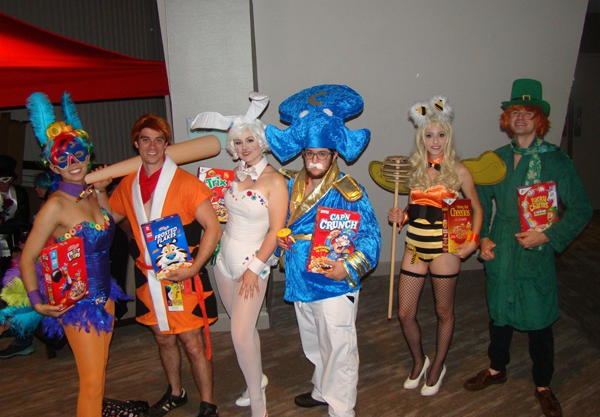 The Yodeler!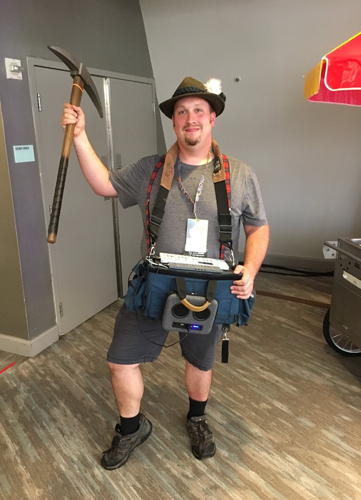 Look out, Toonces!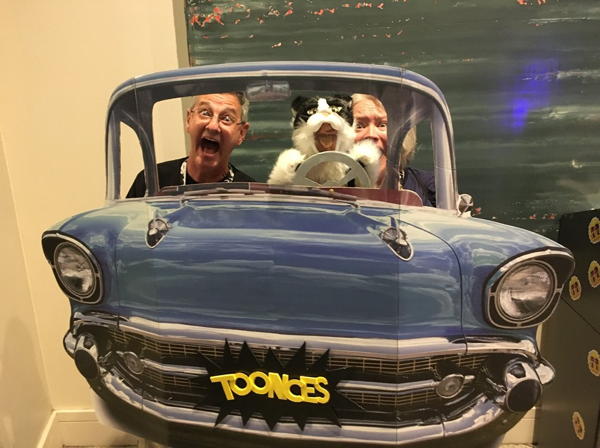 As a reminder, you can see all of Kevin's DragonCon photos on Facebook.