Sunday, June 14, 2020
Flopcast 423: Lobster Avalanche
By request, Kevin lists a favorite album for each year of the 1980s, and Kornflake provides expert (?) commentary along the way. (Several Australian acts made the list. Not just Air Supply.) Also: We're dancing on the ceiling with clay heads in honor of Lionel Richie's birthday, Kevin finally leaves the house (wearing a chicken mask) for the reopening of Rubber Chicken Comics, we're back in Classic Sci-Fi Court, and Kornflake has weird coffee and a lobster avalanche. It was not a normal week. We don't have those anymore.
---
Show Notes
The return of Classic Sci-Fi Court with Joe and Gary from the DragonCon American Sci-Fi Classics Track features Kevin defending the earlier, less successful attempt to revive Lost in Space as a theatrical film in 1998.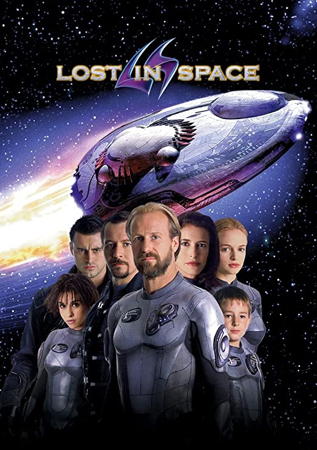 ---
We first mentioned Archie McPhee's rubber chicken face masks in Flopcast 420, but that was approximately 47 years ago.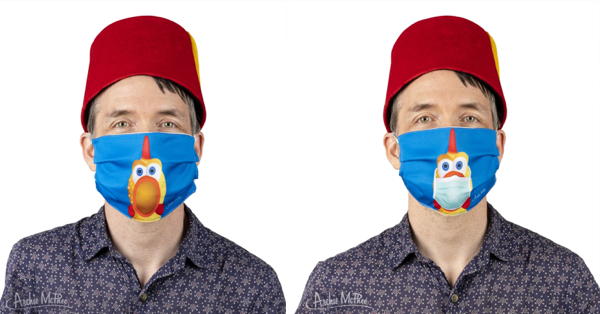 ---
One of those masks enabled Kevin to visit Rubber Chicken Comics and pick up a copy of Retro Fan Magazine with a familiar (also masked) face on the cover.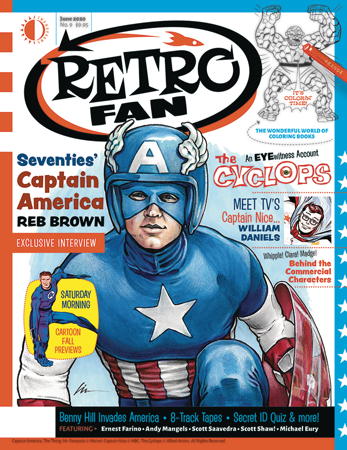 ---
Kevin's favorite 80s albums by year:
Glass Houses - Billy Joel
The One That You Love - Air Supply
Pac-Man Fever - Buckner & Garcia
Cargo - Men at Work
"Weird Al" Yankovic in 3-D
Nervous Night - The Hooters
The Way It Is - Bruce Hornsby and the Range
Diesel and Dust - Midnight Oil
Lincoln - They Might Be Giants
Spike - Elvis Costello