Sunday, September 12, 2021
Flopcast 488: DragonCon 2021 - Beware of Sleestak
Kevin and the Mayor of Chickentown are back from Atlanta with a full report on DragonCon, where they joined all the masked and vaccinated nerds for a long silly Labor Day weekend. They had a busy schedule of panels, presentations, and events, and our discussion includes: The Suicide Squad, Smallville, Doctor Who, Pennyworth, DragonCon mead, Saturday Morning Live Roll-a-Panel, Classic Sci-Fi Court, burrito detectors, Fargo, John Scalzi, Louis Gossett Jr., Howard the Duck ribbons, The Geek Girls Run, A Discovery of Witches, The Justice Society of America, the Battle of the Fictional Bands, pizza pie with Kate from Strange Animals Podcast, Kevin's Digital Media panel mishap, and a million Loki variants everywhere you look. But the highlight for us was spending time onstage and offstage with Land of the Lost's original Will and Holly, Wesley Eure and Kathleen Coleman. (And an actual Sleestak too!) Hopefully the world will be less horrifying in time for DragonCon 2022, but meanwhile the geeks figured out how to make it work. Also this week: Happy Birthday to Amy Poehler, and the only part of 1988 that Kornflake remembers is Kylie Minogue.
---
Show Notes
Thanks to Friend of the Flopcast Brian for this excellent photo of Kevin on the DragonCon stage with Kathleen, Wesley, and a Sleestak (who is not at all intimidated by the skull on the table).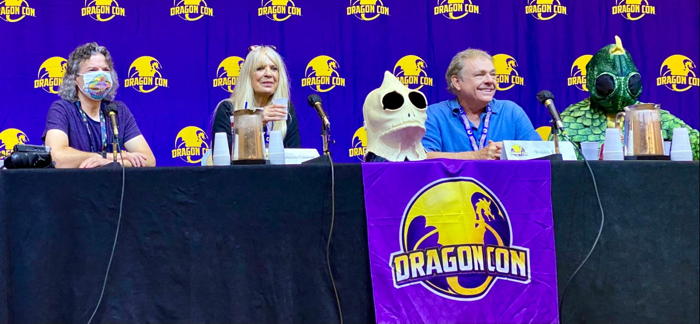 ---
Dragon's Nectar from Monk's Meadery: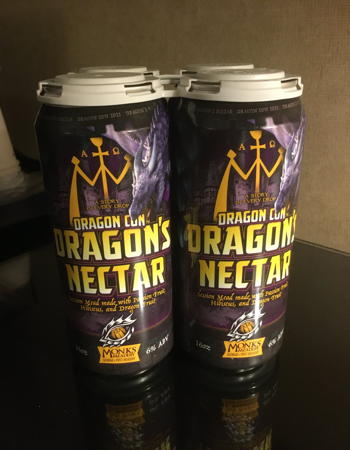 Joe Crowe rolls the substitute 20-sided die: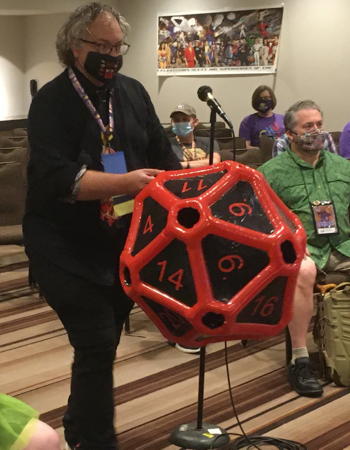 Not the actual JSA: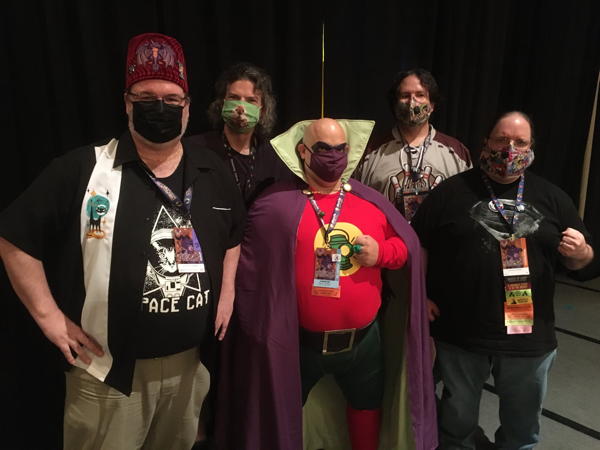 Brady Bunch cosplay: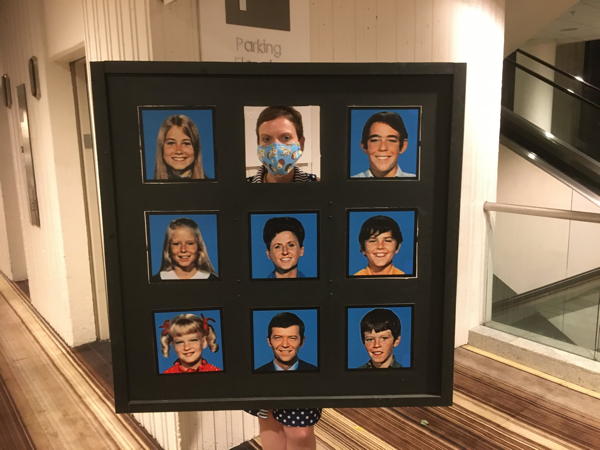 Life Day Wookiees and cartoon Boba Fett: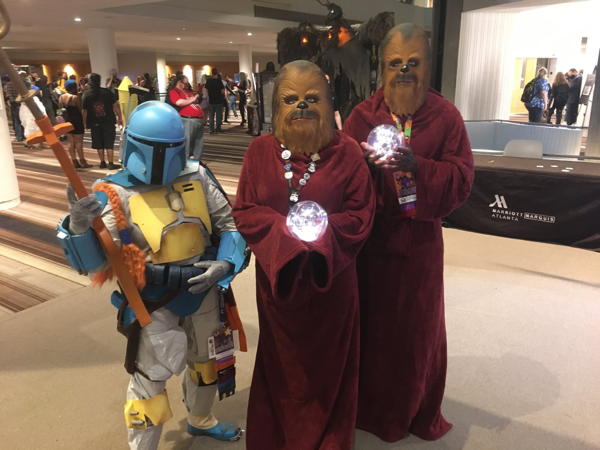 Check out more of Kevin's photos on Facebook!
---
Once again, Kevin crafted an expert defense for Classic Sci-Fi Court, and you can watch it on YouTube! Joe Crowe's judicial robe sums it all up: