Sunday, November 14, 2021
Flopcast 497: Brat Pack FlopFight Part 1 - Bright Lights, Naked Klingons
Back in the 80s, whether you were hanging around St. Elmo's Bar or stuck in Saturday detention with the Breakfast Club, you could not avoid the Brat Pack. Those crazy kids were running wild in Hollywood, breaking hearts, listening to Simple Minds, and starring in every single John Hughes movie. And today we're throwing them all in a FlopFight tournament to determine the ultimate Brat Pack champion. Rob Lowe is an early favorite... Ally Sheedy could get some help from her Short Circuit robot buddy... but can anyone defeat Teen Queen Molly? We'll figure this out. In fact, we have a special guest expert on board: DragonCon American Sci-Fi Classics Track co-director Gary Mitchel! And the silliness continues next week in Brat Pack FlopFight Part 2. So stay gold, and don't you forget about us.
---
Show Notes
Our guest Gary Mitchel helped create the panel that started our obsession with tournaments, the Super Vehicle Showdown captured in Flopcast 113! His co-director Joe Crowe joined us earlier this year for a Love Boat FlopFight in episodes 467 and 468. And of course, the wacky panels come at you all year round on the DragonCon American Sci-Fi Classics Track's YouTube channel.
---
Brat Pack Ground Zero exists in the convergence of The Breakfast Club and St. Elmo's Fire. See how many of these actors we put through ridiculous contortions in the first half of our FlopFight!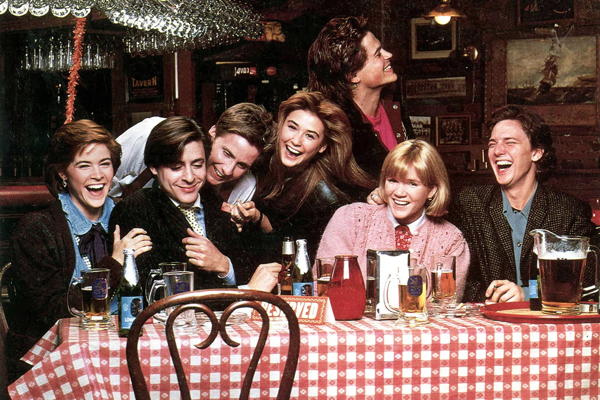 ---
We highly recommend two podcasts that Rob Lowe hosts on the Team Coco network. He interviews people and delves into his extensive show biz history in Literally! With Rob Lowe. And he recently started revisiting Parks and Recreation with writer Alan Yang and special guests from the show in Parks and Recollection.