Sunday, December 5, 2021
Flopcast 500: What Are We Still Doing Here?
To celebrate (just barely) our 500th episode, we decided to shove every single Flopcast segment into one extra-goofy show! Including: Chickens in the News (with more giant chicken topiary drama), our dumbest Top 4 ½ List ever, National Whatever Day with one of the kids from Fame, a boozy edition of the Figgy Pudding Pages, a mini-FlopFight (starring Dionne Warwick and friends), an extra-festive round of Trapped in the House, a silly game hiding in a bag, the return of Capes or Apes, comic book trivia on Earth Station One, ElectraWoman and DynaGirl on The Batcave Podcast, a concert report starring Niki Luparelli and the Harvard Square Turkey, a convention report from Northeast Comic Con (with the stars of Lost in Space, Meatballs, and TV Guidance Counselor), a Facts of Life report that (shockingly) does not involve a backdoor pilot, and how The Sponge Awareness Foundation plans to rake in the big bucks for the holidays. It's a fast-paced, action-packed show in which you will learn absolutely nothing. But hey, thanks to everyone who has spent some or (yikes) all of the last 500 episodes being weird with us! Will we do another 500? Oh, yes. According to our parole officer, we sort of have to.
---
Show Notes
It's a Flopcast Mix Tape, bringing you all our regular segments in random order!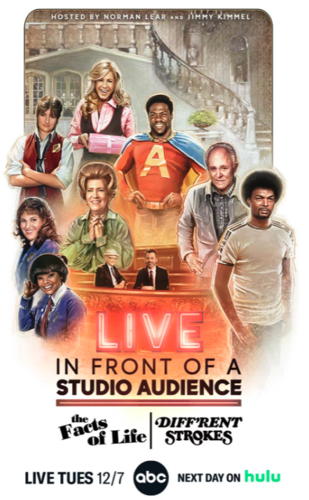 ---
Here's an extra treat: the Sponge Awareness Foundation classic "An Axl Christmas" has been remastered and is now available on Apple Music!