Sun, March 10, 2013
Flopcast 044: MarsCon 2013 Part 1 - The Flop of Destiny
A show this weird could only happen at MarsCon, the Minnesota science fiction convention where all our crazy friends from the comedy music scene gather each year. On Day 1, Kevin and Kornflake are joined by the breakout star of this episode, Delia (aka Doornail). Delia has pointy elf ears, is quite dangerous around beverages and furniture, and never stops giggling. So you'll love her. Then on Day 2, we're joined by Blasted Bill Putt, as The Flopcast and The Pod of Destiny merge into one big silly superpodcast: The Flop of Destiny. We discuss the Logan Award winners, Kornflake's much-anticipated water aerobics class, why Kevin should not go anywhere near the hotel pool, and Bill's elevator entrapment (apparently something of a MarsCon tradition). Also: the thrilling conclusion of the Amoeba Lederhosen Challenge! And hey, if you promise to keep on giggling just like Delia, we'll have even more MarsCon for you next week...
---
Show Notes
The opening ceremonies at MarsCon 2013 featured this outstanding video from the great Luke Ski and the FuMP. Set aside some time to watch it; you won't be sorry!
---
Delia, Kornflake, Chris from Power Salad, and Blasted Bill from The Pod of Destiny: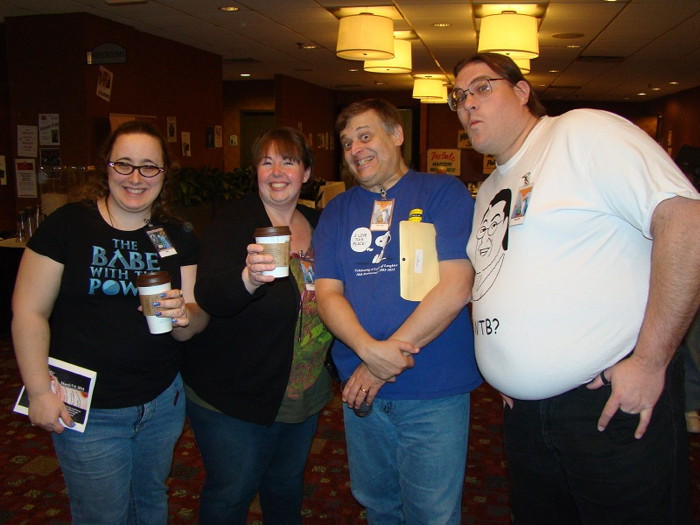 ---
The gents of Flat 29 at their live podcast recording:
---
Luke Ski accepts the Logan Award for Outstanding Parody Song, When You Wish Upon a Death Star: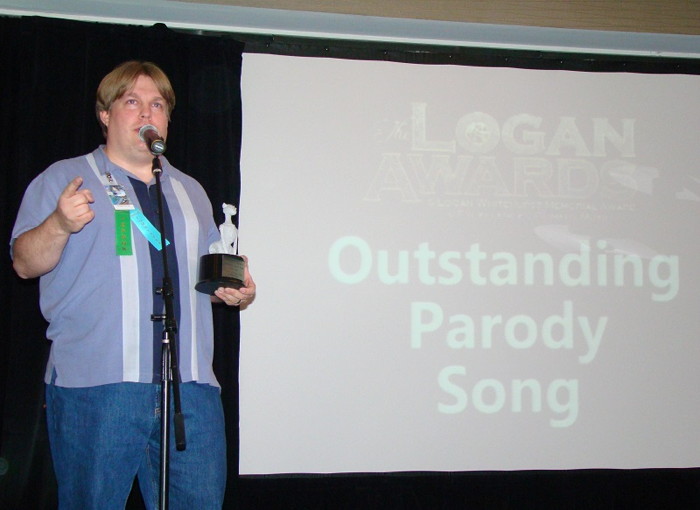 Garfunkel and Oates (not present) won Outstanding Original Comedy Song for 29/31. The singer/actress whose name Kevin and Bill can't remember is Kate Micucci, who is "Oates" to Riki Lindhome's "Garfunkel".
The winner of Outstanding Comedy Music Video was Todrick Hall with Beauty and the Beat (not to be confused with the Go-Go's album).
---
Blasted Bill, Kornflake, and Kevin pose for the official Flop of Destiny photo...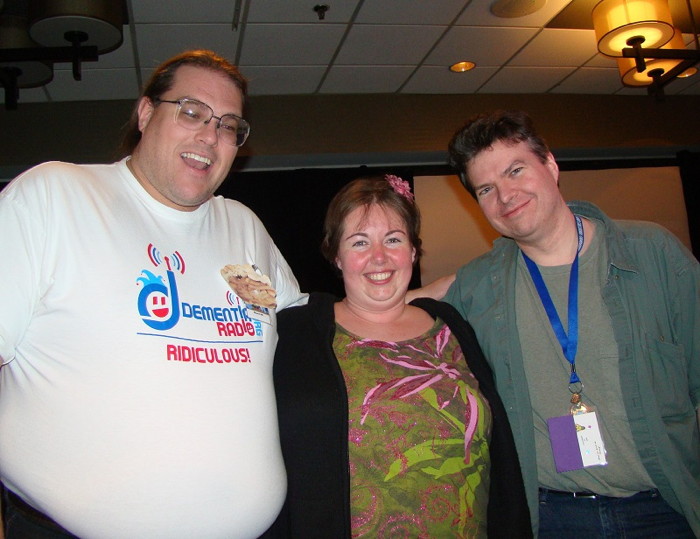 ...and at last, the Amoeba Lederhosen Challenge is met!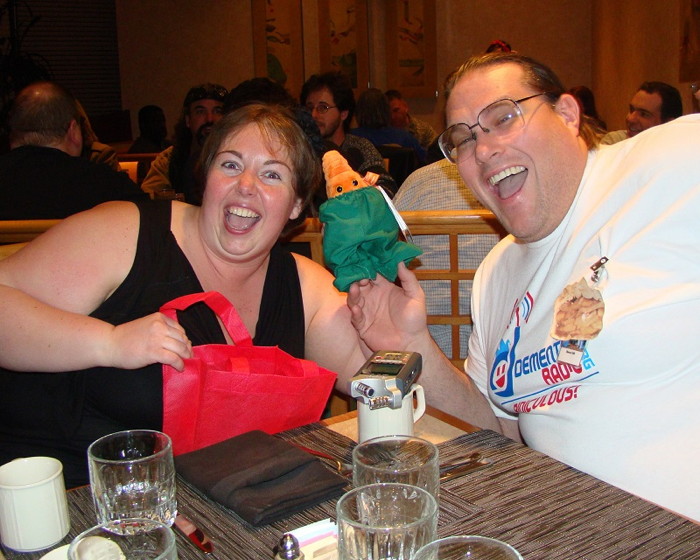 Amazingly, The Pod of Destiny and The Flopcast are both on Episode 44, despite very different release schedules. It's like how the Fahrenheit and Celsius scales meet up at -40°.
---
You can find even more MarsCon photos on Facebook!