Sun, March 17, 2013
Flopcast 045: MarsCon 2013 Part 2 - Bad Flopport
We're still in Minnesota for the silliest science fiction convention of all (thanks to the Dementia track of comedy music), MarsCon! Late Sunday night, as things are winding down, a Dementia supergroup gathers to look back on the whole crazy weekend, just for the Flopcast. Joining Kevin and Kornflake are the great Luke Ski (of Luke and Carrie's Bad Rapport), Sara Trice, Power Salad's Chris Mezzolesta, Kobi LaCroix, Break Man Z, and Blasted Bill Putt! Luke even joins Kornflake for a Top 4 &frac12 List of their favorite MarsCon moments. And we wrap up with TWO rounds of "What's in the Bag?", featuring scary potato chips and non-scary Pez dispensers.
---
Show Notes
The epic late-night recording session that produced this episode: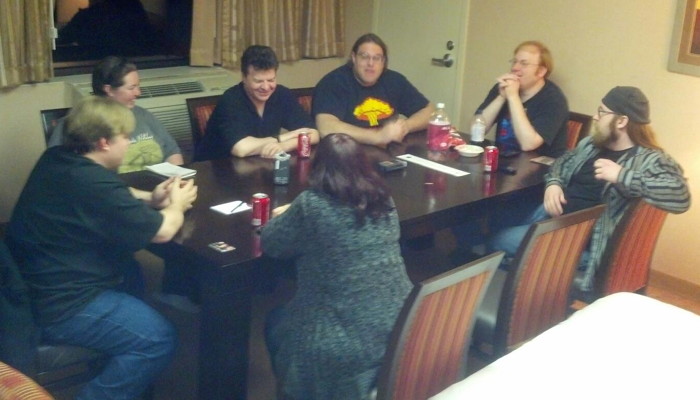 Clockwise from far left: The great Luke Ski, Kornflake, Kevin, Blasted Bill Putt, Break Man Z, Kobi LaCroix, and Sara Trice. Not pictured: Chris Mezzolesta, who took the photo.
---
Luke with Logan Award in hand, pointing vaguely in the direction of his wife, Sara (or possibly disco dancing):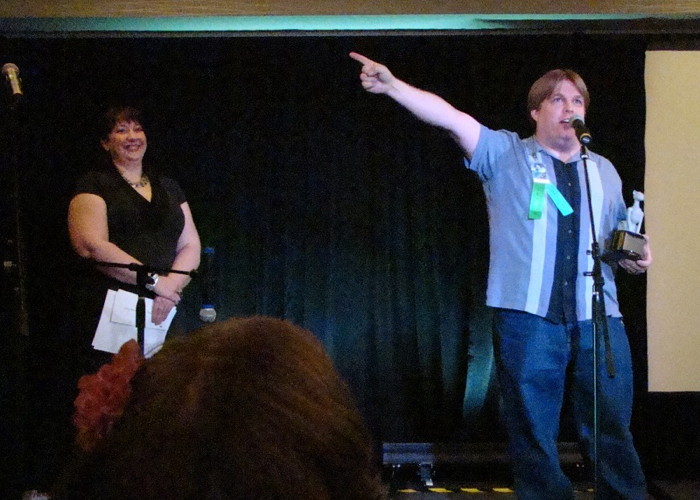 ---
Sara and her puppet doppleganger: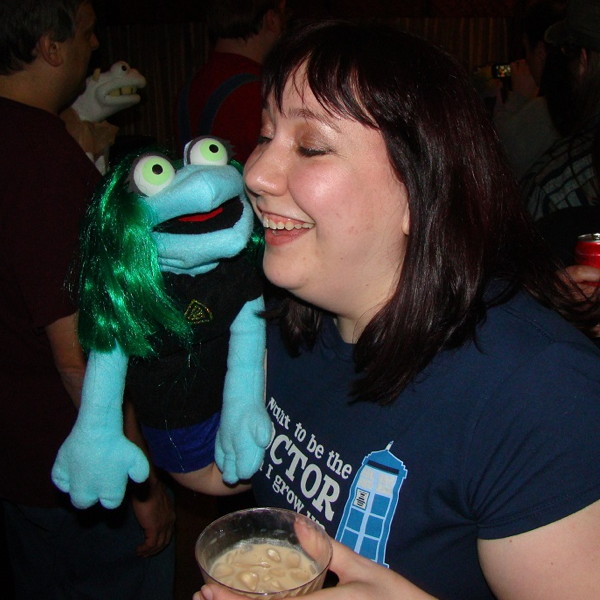 ---
Chris Mezzolesta (from the band Power Salad) and his puppet; who has the goofier expression?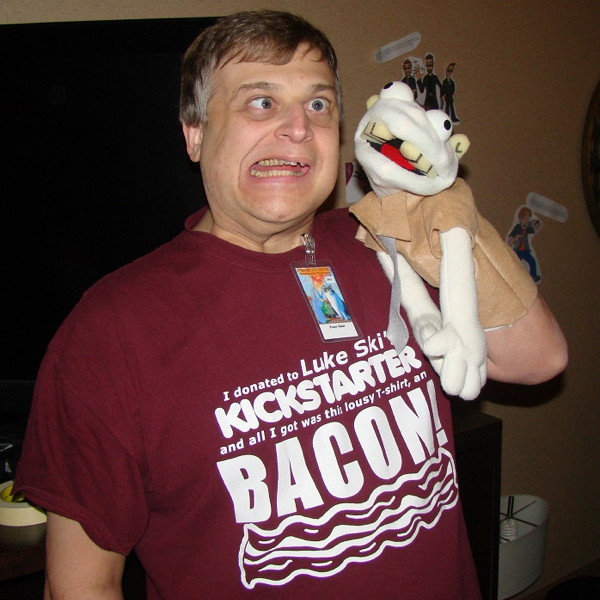 ---
More puppets! TV's Kyle (left) and Insane Ian (right) handle their own, while the puppet of absent Devo Spice is wielded by Break Man Z.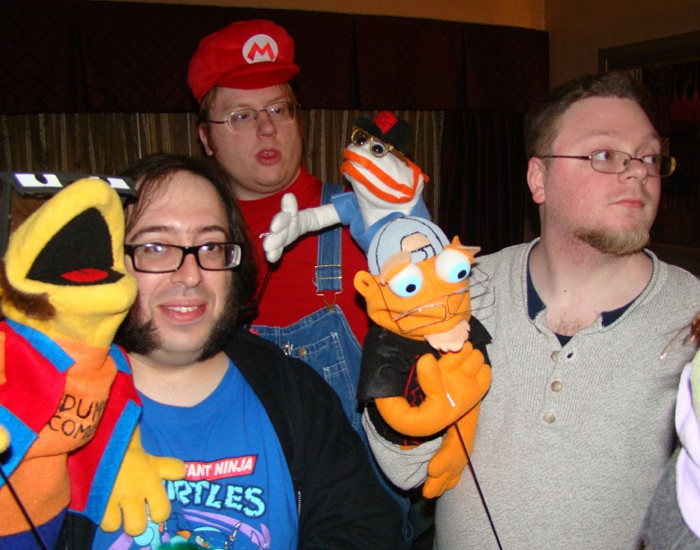 ---
Kevin has an alien encounter!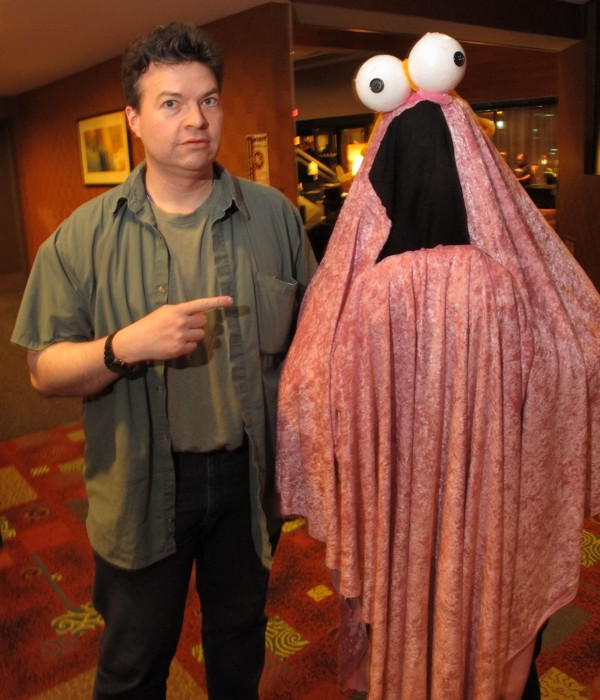 ---
The Lay's potato chip showdown, mentioned in Flopcast 043, comes up again as the panelists sample Sriracha (also known as "Rooster Sauce" due to the iconic image on the bottle).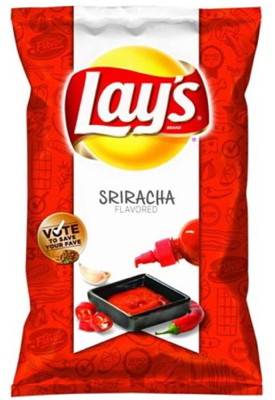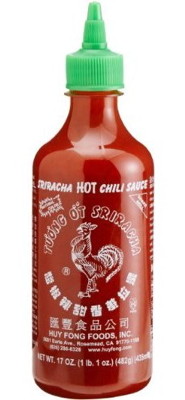 Despite Felicity's general aversion to spicy foods, she decided in an independent taste test that this was her favorite of the three flavors vying for survival.