Sun, March 9, 2014
Flopcast 096: Rowdy Roddy Poultry
Kevin and Kornflake are far from Chickentown this weekend, because it's finally time for MarsCon! But worry not; right before we ran screaming from the studio, we recorded this special episode... all about 1980s WWF wrestling! It's the only era of wrestling we care about — the era of crazy characters like the Junk Yard Dog, Hillbilly Jim, the Iron Sheik, Jimmy "Superfly" Snuka... and those are some of the guys we didn't even get around to mentioning. Kornflake provides a Top 4 ½ List of her favorite wrestlers, including one guy who also appeared in our list of giants! (Now who could that be?) And along the way we uncover what may be the greatest photo in the history of everything. (Does it involve Mr. T and a rubber chicken, and they're both wearing kilts? Maybe...) Also: We learn about butterflies. Space Butterflies, specifically. (This show has a lot of range.)
---
Show Notes
March 14 is Learn About Butterflies Day. Most of Kornflake's learning has been at The Butterfly Place in Westford, MA. The butterfly house that Kevin and Felicity visited in NC is at the Museum of Life and Science in Durham. Here's one of Kevin's photos from that trip.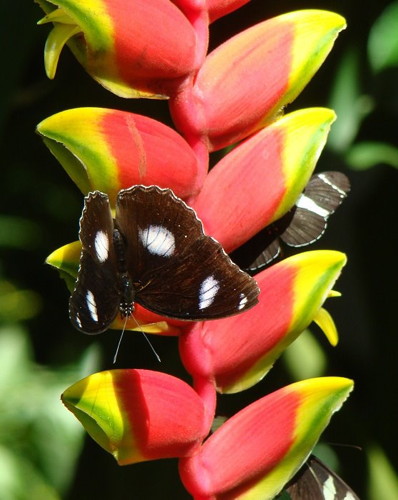 ---
Top 4 ½ 1980s WWF Wrestlers:
Kornflake was first introduced to Hulk Hogan in cartoon form:
And if you haven't seen the awesome Radio Shack ad that Kevin mentioned, look no further:
---
Female WWF wresters were few and far between, but Kornflake was a fan of Rockin' Robin (half-sibling of Jake "The Snake" Roberts).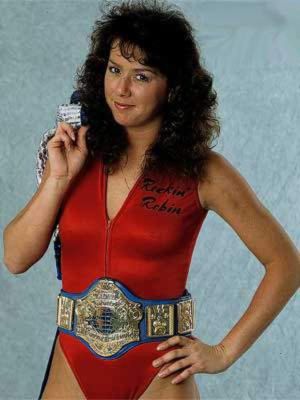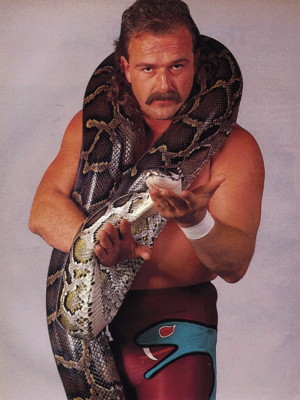 A rare slip-up by Kevin: G.L.O.W. stands for the Gorgeous Ladies of Wrestling.
---
The late Captain Lou Albano was a wrestler, manager, and actor. He famously appeared as the father in Cyndi Lauper's video "Girls Just Wanna Have Fun", as well as "Goonies 'R' Good Enough" and "She Bop". The Goonies video is included here for the sheer number of wrestlers involved.
---
Rowdy Roddy Piper faced Mr. T in a boxing match at Wrestlemania 2. To mock Roddy beforehand for being "chicken", Mr. T did something pretty incredible (and if you've always wanted to see his bare legs, this is your lucky day).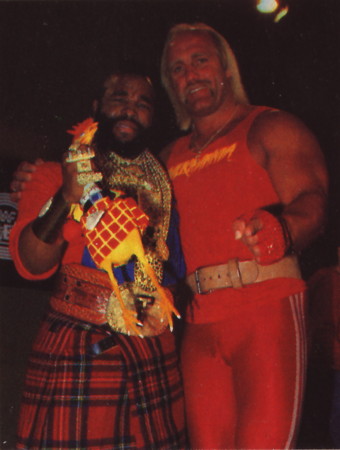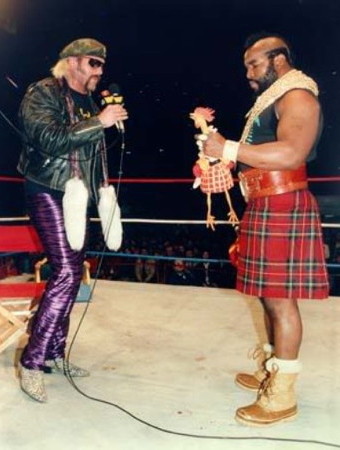 T appears with Hulk Hogan on the left and future MN governor Jesse "The Body" Ventura on the right.
---
Kornflake's most beloved wrestler was also one of her favorite giants (in Flopcast 029): Andre the Giant, best known to geekdom for his role in The Princess Bride (and less known for playing Bigfoot in his first appearance on The Six Million Dollar Man).