Sun, March 30, 2014
Flopcast 099: MarsCon 2014 Part 3 - Power Breakfast
Here comes one final ridiculous MarsCon episode! In two ridiculous parts! First it's Sunday morning, the last day of MarsCon, as Kevin, Kornflake, and Doornail have breakfast with special guest Chris Mezzolesta, of comedy band Power Salad! As Doornail rips open 700 packets of sugar (for one cup of coffee), Chris shares the story of how he first met Doctor Demento, "Weird Al" Yankovic, and Benny Bell, all in one crazy night over thirty years ago. Next we jump to our post-MarsCon Monday morning breakfast, as we review the whole silly weekend with another special guest, the great Luke Ski! Also listen for some quick but weird visits from ShoEboX of Worm Quartet, Angela, Jayekitty, and Ruth the Awesome Bringer of Surprise Pancakes. Next week, we'll be back in Chickentown, and yikes, it'll be time for our 100th episode! We should probably make coffee or something, to celebrate.
---
Show Notes
Though we didn't mention it on the show, the deadline to submit nominations for the Logan Awards is April 3. Kevin is one of the jurors this year!
---
Doornail needs a lot of cream and sugar in her coffee! If Felicity were to drink coffee, she would probably require just as much, which is why she doesn't bother.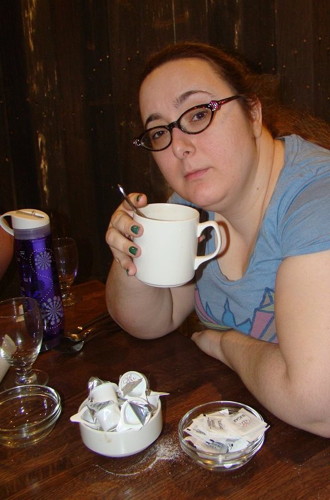 ---
Our breakfast companions in performance: Chris Mezzolesta of Power Salad (and "Chickens in the News"!) and the the great Luke Ski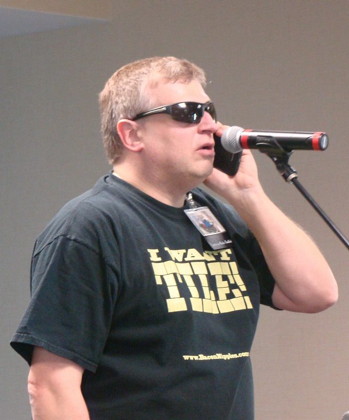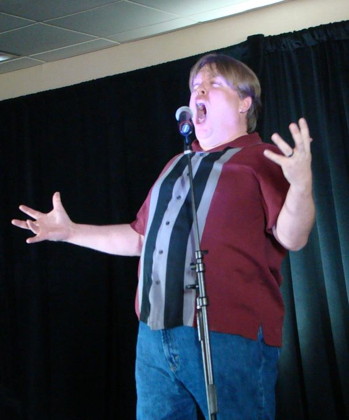 ---
Speaking of performing, Kornflake and Kevin also took to the stage during the FuMP Jukebox concert! (When Kevin performs solo, he's "Half of SAF").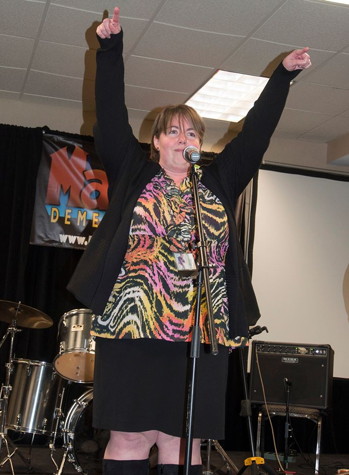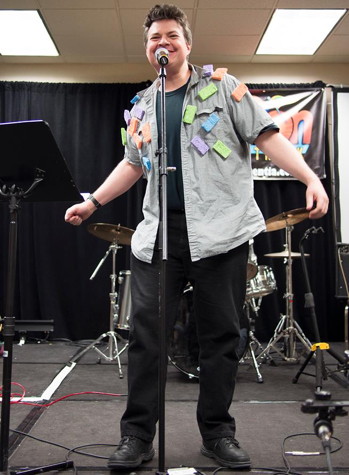 Photos courtesy of Baron Dave Romm
Kevin wore sponges on his front and Greg Brady heads on his back (appropriate, since he was performing Greg Brady Wants Me Dead). Later, to avoid having to pack them, Kevin tried to give those heads away, and Kornflake tried her best to help...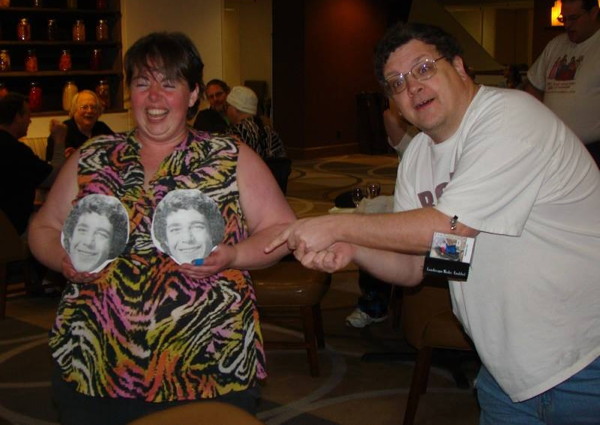 ---
We end with a group shot of the whole Dementia gang. See you next year...or possibly sooner, at FuMPFest!