Sunday, May 21, 2017
Flopcast 263: The Flopcast
Kornflake celebrates National Title Track Day with another goofy Flopcast game, in which we must identify album title tracks. (It would have been so much easier if we only used Air Supply songs.) Then Kevin reports on Boston's Women in Comedy Festival, with shows featuring our own Niki Luparelli, comedy music duo Abbaria, Second City's Kirsten Rasmussen, SNL's Sasheer Zamata, and more. We also discuss recent Boston-area concerts by Aimee Mann and Jonathan Coulton, Catie Curtis... and Midnight Oil. (Yikes, we need Midnight Oil now more than ever. As you may have noticed, our beds are still burning.) Plus: One of our favorite "What's in the Bag" segments ever, because the bag itself is awesome, its contents involve strange animals and a classic 80s cartoon, and now we have the power.
---
Show Notes
Kornflake failed to stump Kevin 9 times out of 10 in her National Title Track Day quiz.
---
Friend of the Flopcast and Strange Animals Podcast host Kate sent us this book for "What's in the Bag":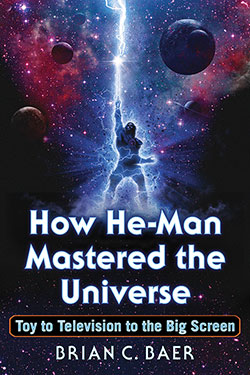 Her lovely illustrated bag also deserves attention (click for a larger version):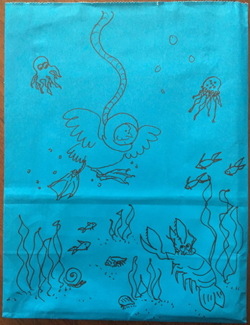 ---
Photos from Kevin and Felicity's recent concert excursions: Aimee Mann with Jonathan Coulton, Catie Curtis with Rachael Kilgour, and Midnight Oil!