Sunday, April 9, 2023
Flopcast 570: Have Some Back Hair, Crunch Some Birds
We haven't reviewed a weird school book club magazine from the 80s since... oh wait, it was three weeks ago. Thanks for your patience. This time we're looking at a 1984 issue of Maniac, a short-lived Dynamite-type magazine aimed at a slightly older audience, with an added twist of Mad-style humor. This issue includes: Maniac holiday stickers; caricatures of Brooke Shields, Boy George, Mr. T, and Splash-style Daryl Hannah; a bizarre Maniac Top 40 list (spoiler: rubber chickens are at number 27); horse brains and rooster eggs; a disturbing variety of pen pal options; chances to win a signed Judy Blume book, a Betamax VCR, or a ZZ Top key chain; a shocking interview with Kate and Allie star Ari Meyers; dreamy posters of Billy Idol, David Lee Roth, and Duran Duran; the Dynamite "Bummers" page (sorry, that's the Maniac "Give Me a Break!" page); and yes, chocolate-covered birds. Okay, we officially love Maniac. The cover promises "laughs and more laughs." Our podcast does not.
---
Show Notes
Peter Capaldi, where do I start? Of course he was a bandmate of Craig Ferguson and appeared on his show prior to being cast in Doctor Who. Also relevant to our interests, he starred in the UK series The Thick of It (and the related film In the Loop), which creator Armando Iannucci adapted for HBO's Veep.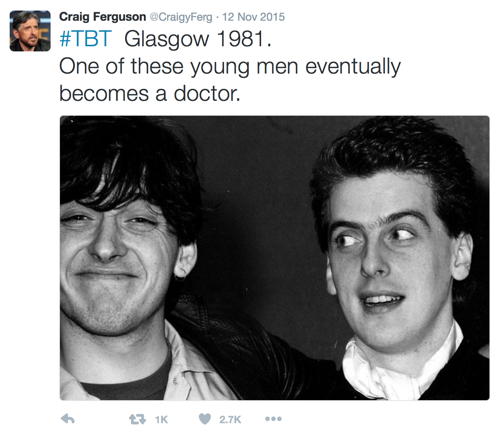 You can check out a couple of songs by The Dreamboys on YouTube, but don't confuse them for a modern group of male strippers by the same name!
---
Don't let the dopey cover fool you; Maniac might be an even better fit for our sensibilities than Dynamite!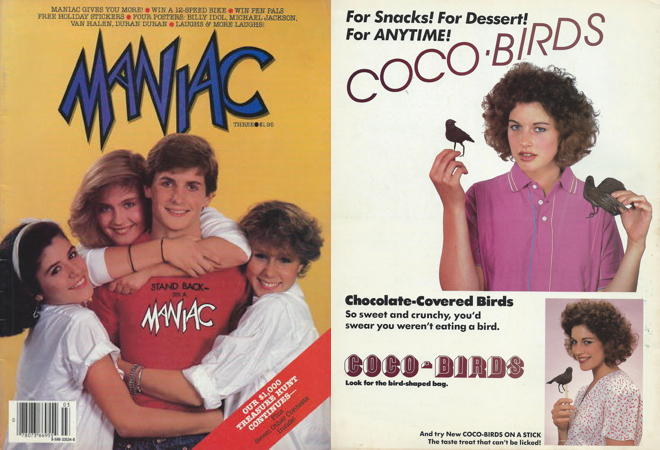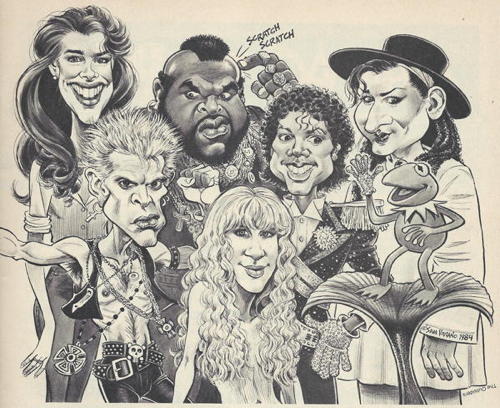 ---
The random Top 40 list featured a few things we've seen and/or discussed recently.