Sunday, December 13, 2015
Flopcast 188: Caught in a Vortex
This week we're joined by a special surprise guest (it was certainly a surprise to Kornflake): Ed, of The Sponge Awareness Foundation! (That's Kevin's old comedy band, which you probably knew already, because we're super-famous.) And we're talking about 1988, which was the year Ed put together his high school rock band, Vortex. (Yikes, those guys covered a lot of Bon Jovi.) Ed takes us through the history of Vortex, including their crazy gigs (a mix of children's dances and creepy all-ages rock clubs), their self-produced cassette album (Kevin found a copy years later at a flea market), the "Playgound Closed" sign they stole from Burger King (the perfect crime), and the explosions (yes, the explosions). And speaking of the rock scene of 1988, Kornflake tells us about a controversial omission from that year's Grammy Awards. (But we manage to fix everything retroactively, through the magic of Debbie and Tiffany.) Also: Everyone is now turxting instead of texting (good job, everyone), our Turkey Stark business cards are even dumber than we thought, and Kevin and Christine report from the happiest place on Earth: an Air Supply concert.
---
Show Notes
Ed from The Sponge Awareness Foundation makes his triumphant return to the Flopcast, after appearing in episodes 150 and 151. He's here to reminisce with Kevin about Vortex. Kevin wasn't in that band, but he did contribute to their aesthetic by designing a logo and album cover for them, as well as working the lights (but not the explosions) at their shows.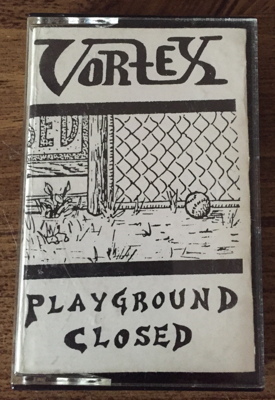 ---
Kornflake calls our attention to a gap in the Grammy Awards for Best Female Rock Vocal Performance, and puts on her best presenter voice to right this historical wrong.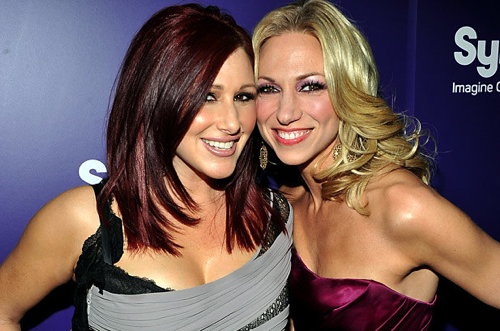 ---
Kevin brings us a report from an Air Supply concert he attended with his sister. This seems like a good time to repost one of our favorite images...