Sunday, November 22, 2020
Flopcast 446: Here Comes Jellybean Joe
It's our Thanksgiving spectacular! But not really! We're just looking up weird facts about the stuff served at Charlie Brown's infamous backyard Thanksgiving dinner. (Remember, Thanksgiving step one: Have your dog battle an evil demon lawn chair.) So we learn about ancient disgusting toast recipes, popcorn archaeology, Easter pretzel hunts, and the jellybean battlefields of the American Civil War. This is very useful trivia to scream at your uncle over Zoom on Thursday. Also: Bowling alley jukeboxes, the Underdog balloon, and Thanksgiving fun with ESO Board Silly and the American Sci-Fi Classics Track. So enjoy, and be festive. But stay home. And if you're cooking a tofu turkey, just save us a tofu drumstick and the tofu neck.
---
Show Notes
Kevin's very weird Thanksgiving parade was discussed all the way back in Flopcast 028.
---
You can listen to the latest episode of Board Silly by supporting the ESO Network on Patreon. And on Thanksgiving Day itself, look out for a special pre-recorded panel on the American Sci-Fi Classics YouTube channel!
---
What's more egregious: Woodstock buttering toast or Woodstock eating another bird?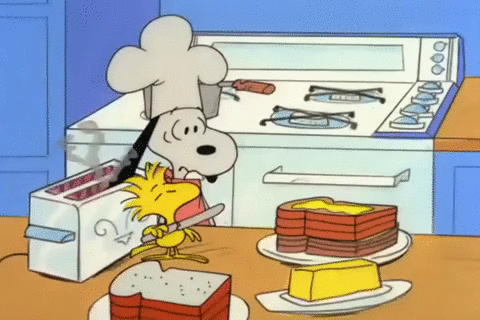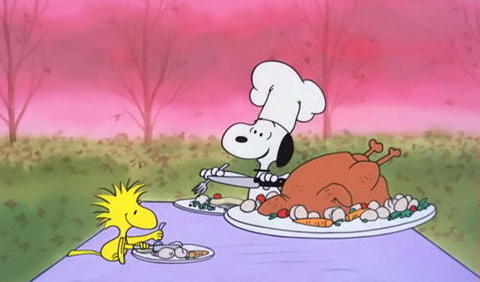 ---
The should-be Thanksgiving classic Free Birds can be watched on several streaming services, including Hulu.